Water Damage Restoration Services in Parkland
We Are Your Reliable Partner in Getting Back to Normal in the Fort Lauderdale Region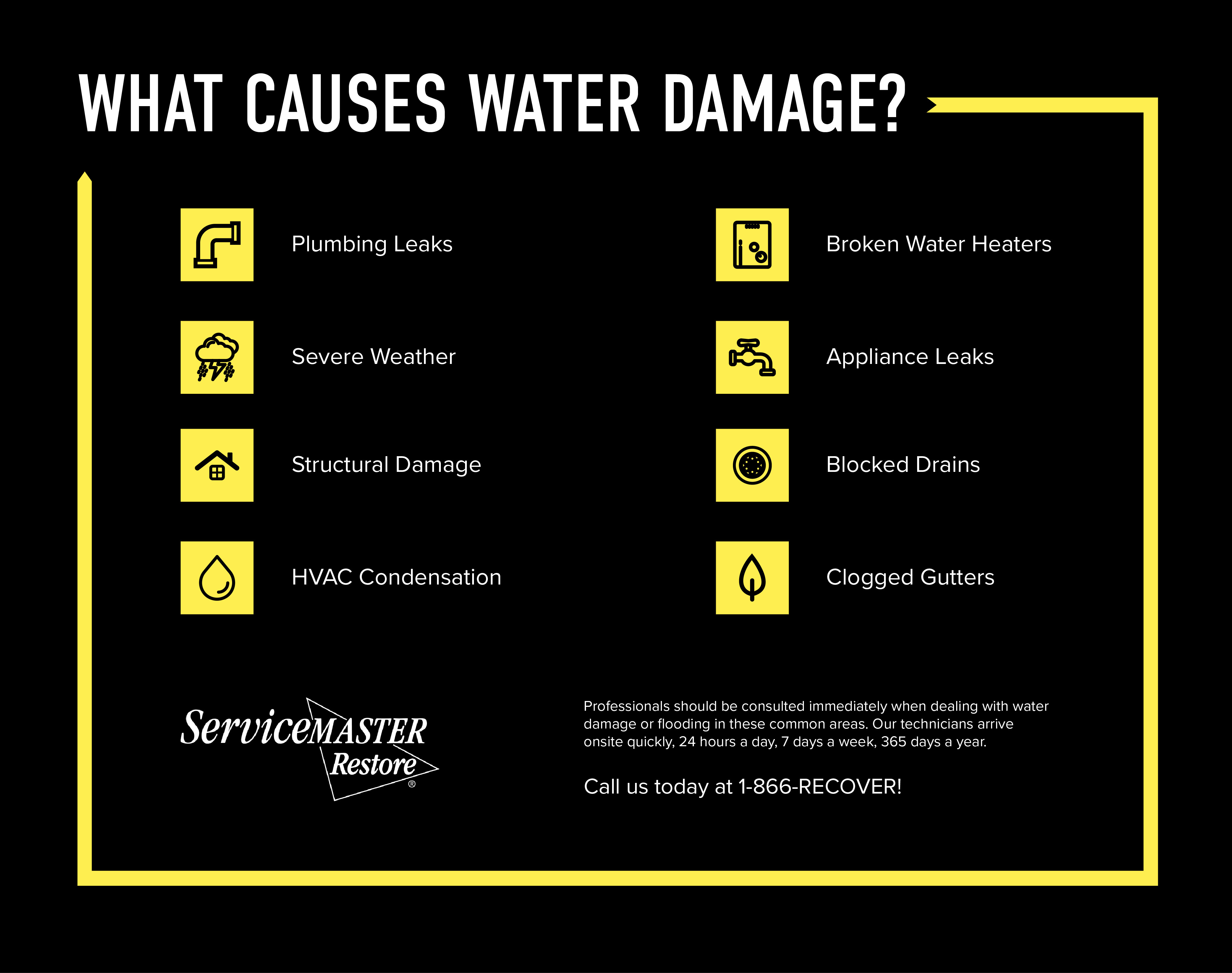 As a homeowner, there are few worse forms of damage that your property can sustain than water damage. Water can wreak havoc on a home and needs to be addressed quickly. At ServiceMaster Restoration by OJS, we are ready to get to work to repair these damages. We will restore your home to its pre-loss state. We are a restoration company in Parkland that offers a wide range of services you can always count on.
ServiceMaster Restoration by OJS is a locally owned and operated company. We are backed by a national franchise brand with extensive industry experience. We have access to the most advanced tools and technology. This allows us to deliver the most reliable and efficient services. When you are dealing with water damage in your Parkland home, you can't chance hiring a company that won't deliver the premium quality services you need. Your home deserves the best.
if you've experienced flood damage in parkland, contact us or dial (954) 280-9308 for water damage restoration.
Common Causes of Water Damage
There are quite a few ways in which your home can sustain water damage. Your plumbing system, for one, is quite extensive and touches just about every area of your home. When a problem arises somewhere along the way, you can end up with water in walls, under floors, or elsewhere. Severe weather is another common cause of water damage. We are prepared to offer flood cleanup in Parkland, Florida.
We often get called to customer's homes for the following reasons:
Broken appliances
Leaking water heaters
Leaking roofs
Clogged toilets
Plumbing leaks
Foundation cracks
Moisture behind walls
Burst pipes and hoses
Flood damage
Water damage can also result from firefighting. If your home was damaged by a fire, putting out flames may have led to property damage that needs to be addressed. Regardless of what caused your damage, rest assured that ServiceMaster Restoration by OJS has the solution you need. Our experienced technicians know exactly where to look to uncover hard-to-find problems. We'll make sure every inch of your property is safe from the harmful effects of water.
The Importance of Taking Swift Action
Water damage is always bad for your home, but it can get worse the longer it is left unaddressed. It can cause extensive damage the longer water has to seep into your floors, walls, and other areas of the home. It can also be more expensive to repair. There are things you can do to help mitigate water damage after a storm until our team can get to work.
Some actions you can take include:
Contact our Parkland water damage restoration team as soon as possible. We are available 24/7 to assist you during emergencies.
Try to remove as much water as you can.
Remove any wet rugs or other belongings from the space.
Clear out the room or area where the water damage occurred.
Move any objects that weren't touched by water to a safe, dry area.
Open up closets, drawers, and other areas to help with drying.
Some actions you should not take include:
Don't enter a room with standing water if electricity has not yet been turned off.
Don't try to get rid of water with an everyday vacuum that isn't equipped for water removal.
Don't touch any visible mold.
Don't try to remove carpeting without professional assistance.
Don't use any electrical appliances in a room with wet floors or surfaces.
Don't remove any objects that were damaged, like books, as that can cause further damage.
It's best to err on the side of caution and give ServiceMaster Restoration by OJS a call if you are unsure what to do. We will send out a team as quickly as possible and can answer any questions you have in the meantime.
The Most Trusted Water Mitigation Company in the Region
ServiceMaster Restoration by OJS is your choice for residential and commercial restoration services in Parkland. We are available 24/7 for emergencies. Our technicians are comprehensively trained and certified. We are dedicated to your absolute satisfaction. ServiceMaster Restore is a leader in the disaster restoration industry. This is because our customers know that we are always supportive, honest, and accessible whenever they need us.
Damages to your home or business can be quite stressful and traumatic. We understand how difficult this time is for you. We will be by your side every step of the way until your home and life are restored to normal.
Contact ServiceMaster Restoration by OJS today to request a quote for flood damage restoration in Parkland.