Lima, Ohio Residential Water Damage Repair Experts
We Use Proven Techniques to Restore Homes Affected by Excess Water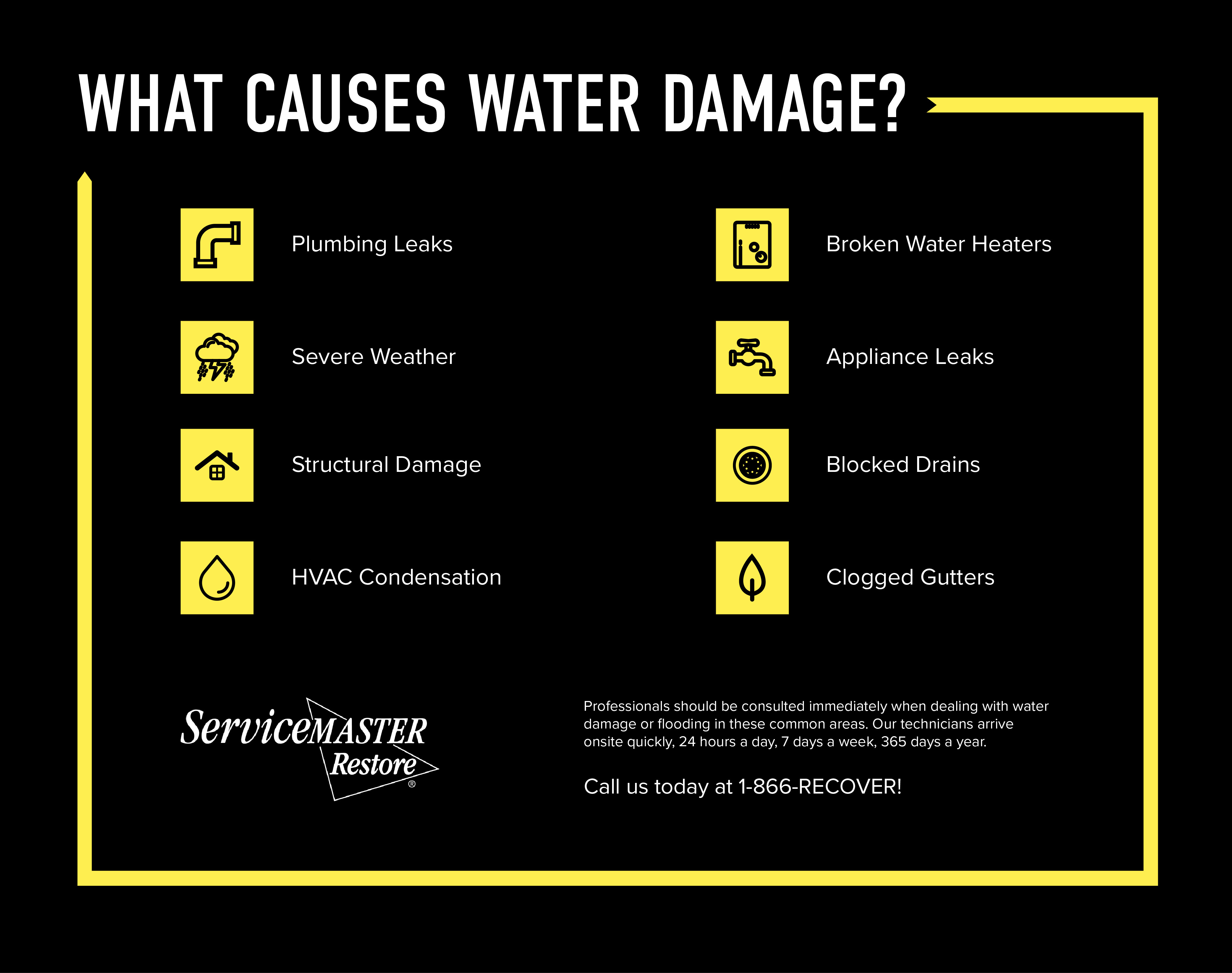 Standing water in any home is any emergency. What may start looking like a somewhat benign problem can snowball into something much more serious the longer it is left unattended. As excess water continues to stand, it can create a horrendous odors, it perfect environment for toxic mold to grow, it can deteriorate the walls and foundation.
That's why it's so important to call in a residential water damage restoration company as soon as you have that situation with the burst pipe, flash flood, or leaky roof. Not only will you save yourself the headache of trying to repair the damage yourself, but your homeowner's insurance is more likely to pay out your claim if you go to professionals for help right away than if you had waited too long.
How ServiceMaster At Your Service Restores Water-Damaged Homes to Their Pre-Loss Conditions
It's difficult to witness your home, your most prized possession, turn to ruins in days or even hours after severe water damage. Luckily, you can call ServiceMaster At Your Service 24/7 for help. We answer our phone lines morning, noon, and night because we recognize that these emergencies can happen at any time of day. When you contact our crew, we will gather the necessary tools and personal protective equipment to do the job and be on the scene within mere hours to do the job at hand.
We will first assess the damage and provide you a quote that details what we plan to do to restore your home. Once you agree, we will work quickly and efficiently to extract water, dry and dehumidify the home, treat mold damage, remove water-damaged contents, clean the salvageable items, and rebuild any of the structure damaged by standing water. It's possible we may have to replace the drywall and flooring if the water damage was excessive or if it stood for a long time.
Contact ServiceMaster At Your Service 24/7 at
(567) 221-3326
When water damage strikes your property, there's no time to lose. You need a reliable company with experts who care and have experience, and that's what you get when you work with ServiceMaster At Your Service. Our professional water damage restoration experts are highly trained and backed by our parent company, ServiceMaster Restore®, which has been leading the disaster restoration cleanup industry for more than 65 years. We look forward to helping transform your house back into a home once again.