Restoring Your Texas Home or Business to Normal
After a disaster that requires major restoration services to fix, you have no idea how long it will take to get things back to normal. From the cleanup to recovery from all the damage that was done, you may think it's going to take months to get it done.
Lucky for you, with ServiceMaster by Century - Houston South on your side, you won't have to do it alone. Our Texas disaster restoration experts in Texas City are here to help you every step of the way.
Dealing with disasters is stressful, but we're here to help. Call us at (409) 515-8372 to book your service. We'll help you rebuild.
Why Choose ServiceMaster by Century - Houston South?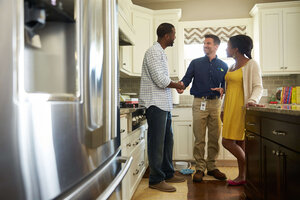 From the restoration to insurance claims, we are available to address any questions or concerns, as well as offer guidance to complete things as quickly as possible.
We Guarantee Your Satisfaction
All of our services are completed with your complete satisfaction in mind. We promise to handle your recovery project with the utmost honesty and quality.
We're Accessible, Genuine, and Committed
With our guarantee, 24/7 availability, and dedication to your health and happiness, there's no question why businesses and homeowners all over the country continue to turn to ServiceMaster by Century - Houston South as their trusted restoration provider.
Have any questions about how our Texas City restoration company can help? Contact us online or dial (409) 515-8372 to speak with our team!