Cleveland Mold Removal and Inspection
Professional Mold Remediation Near You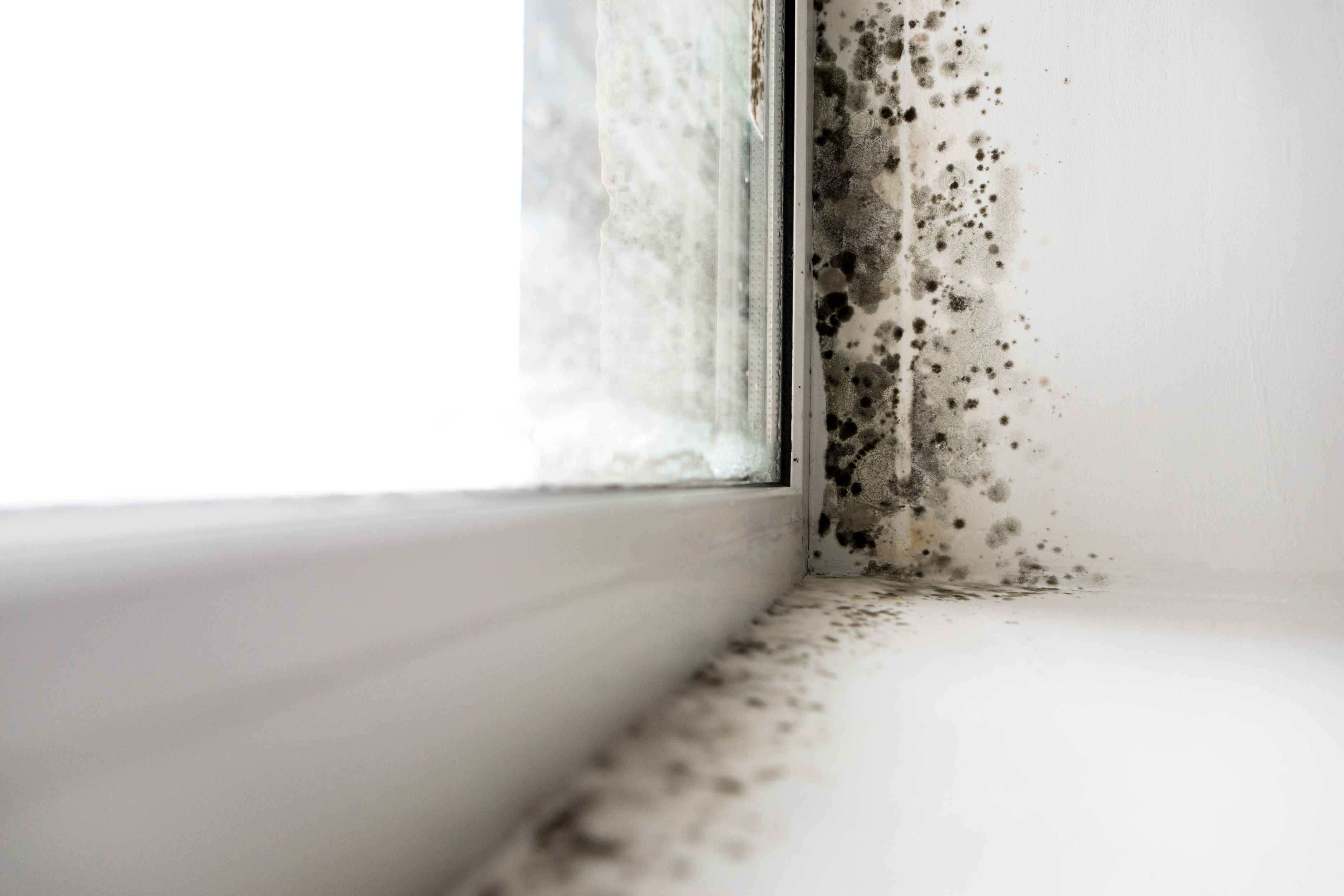 Everyone in Eastlake and the surrounding area knows we have humid summers. Unfortunately, that type of climate creates the perfect environment where mold can proliferate and thrive.
What's even worse is that mold doesn't discriminate between the good, bad, or ugly homes – it's an equal-opportunity contaminator. For this reason, you must call a Eastlake residential mold remediation company as soon as possibly to handle the problem as soon as possible to minimize its impact and reduce the risk it poses to you and your family.
If you're dealing with mold damage or growth in your home,contact our 24/7 mold removal experts online for help today!
Trusted Mold Removal Experts
At ServiceMaster CDR - Eastlake, we understand how overwhelming and stressful it can be finding mold growth in your home. Our mold removal experts are specialized in all mold treatments, having the training and expertise to handle a mold issue of any kind, big or small.
We've been serving the community with top quality mold treatment for years, so you can count on us to take care of your mold problem quickly and efficiently. With our expertise, your home's mold cleanup will not only be guaranteed, but you will also be satisfied knowing that the mold is gone forever and your family can stay safe and healthy.
How Do I Know if My Home Has a Mold Infestation?
Most of the time, mold is unsightly. Sometimes mold is sneakier to detect. Our Eastlake mold removal specialists will use powerful products and industrial-grade technology to eradicate the mold and dehumidify your home to improve the air quality so you can breathe easy again. Some common causes of mold include: water damage, weather damage, and odor damage. Luckily, ServiceMaster can resolve all of these issues while tackling mold remediation!
Some of the ways you can spot mold, if you can't tell if you have it, include:
A musty aroma
Recent basement leaks or floods
High humidity in the home
Dark spots on your walls or ceilings
Worsening cold- or allergy-like symptoms
Call(440) 577-5444 today orcontact our team online to schedule a mold remediation service in Eastlake.
What Is the Difference Between Mold Removal & Mold Remediation?
Mold removal is the process of removing visible mold growth from a surface, but this process does not necessarily address the source of the mold.
In contrast, mold remediation goes beyond simply removing the existing mold growth; it is a more comprehensive approach that incorporates preventative measures to keep the mold from returning in the future.
Our qualified professionals use advanced techniques to complete our thorough mold remediation process which includes identifying and addressing any potential source of moisture, eliminating any existing mold growth, as well as repairing any damage caused by the growth.
Contact Our Mold Removal Pros – We Prioritize Your Health & Safety
You may think mold "isn't a big deal" because it isn't as serious as, say, a fire, flood, or severe weather problem that seriously damaged the structure of your home. Think again. The very nature of mold makes it dangerous for you to live in your own home.
We recommend vacating your property during mold remediation for your health and safety, as removal strategies may disturb the mold spores. ServiceMaster CDR - Eastlake will thoroughly restore your home and remove all the mold spores so you don't have to worry about breathing in contaminated air, anymore. Give us a call today to get your home restored.
Looking for mold removal companies in Cleveland Ohio? Call(440) 577-5444 orcontact us online today!
frequently asked questions
PROVIDING YOU WITH ALL THE INFORMATION YOU'RE LOOKING FOR
How Do You Get Rid Of Mold Spores In The Air?

Unfortunately, getting rid of mold spores in the air is a tricky, multi-step process. The first step to reducing mold spores is identifying where they're coming from and eliminating any sources of moisture or dampness. This could include fixing leaky pipes, ensuring bathrooms have proper ventilation, using dehumidifiers if needed, and addressing any areas with condensation buildup on surfaces such as windowsills or walls.




Additionally, it's important to keep all rooms well-ventilated by opening windows when possible or running fans during showering/cooking activities that create steam/moisture buildup indoors. Regularly cleaning surfaces with anti-fungal solutions like bleach diluted water solution will help prevent the growth of new mold colonies while removing existing ones already present indoors. We also recommend investing in an air purifier that contains a high efficiency particulate air (HEPA) filter. These filters will remove 99.7% of mold spores from your air after the root of the issue has been addressed.