Water Damage Restoration in Pocatello
Water Removal Solutions Throughout Chubbuck & Surrounding Areas
In some cases, you may not notice water damage until it's escalated to smelly, potentially harmful mold growth. Or, you may discover bloated flooring that feels spongy when walking on it. Maybe you've come home to a washing machine that overflowed, or your pipes froze overnight and burst. Water damage in Pocatello or Chubbuck can happen in a variety of ways. Each of them is incredibly nerve-wracking. With ServiceMaster of Pocatello, you have a team of water damage restoration specialists at your disposal 24 hours a day, 7 days a week. We are available 365 days a year in case of emergency. Our team has experience handling all kinds of water disaster scenarios. No matter what you're facing, we can put together a plan and execute quickly to salvage and restore your property.
Searching for water damage restoration in Pocatello, Chubbuck, or beyond? Call(208) 400-5696 orcontact us Now!
Water Damage Restoration vs. Water Damage Mitigation
The terms "water damage restoration" and "water damage mitigation" are sometimes used interchangeably. Some professionals use to to describe separate components of handling leaks or flooding. Repairs can't begin until all water damage issues have been addressed. This means restoration won't start until mitigation is complete.
Mitigation. These services are to ensure the problems you're experiencing don't worsen. When you call ServiceMaster in Pocatello for mitigation, we'll remove all materials impacted by water,. We will extract the water and dry your home.
Restoration. Focuses on reconstructing your property. It involves bringing as many components as possible back to their pre-loss condition.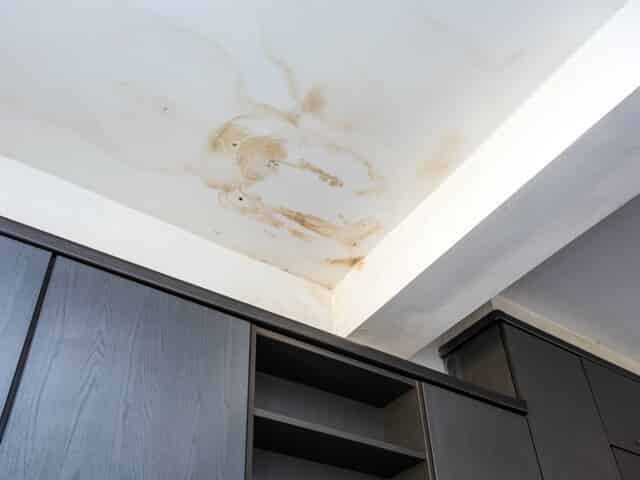 What if a Pipe Bursts in Your Home
Shut off the water – this will be critical in preventing further damages from spreading.
Shut off the electricity – especially if the leak has reached any electrical components.
Drain the taps – since you've shut the water off, flush out the remaining water to relieve any pressure in the pipes. Start with the cold-water tap, then hot.
Skip calling the plumber – they'll be able to repair the pipe, but that's it. Instead, call us for both pipe repair and water damage mitigation services.
Dry the area – clear away excess water pooling around and dry the surfaces you can as you wait for restoration technicians to arrive.
Optional temporary fix – in the short term, you may be able to use a repair sleeve to slip over the pipe. Remember that this is not a permanent solution. You'll still want assistance combating flooding damages and fixing the pipe to return your plumbing system to normal.
Who do you call when the worst happens? Call ServiceMaster of Pocattelo for water damage restoration at (208) 400-5696 or contact us online Today.