Water Damage Restoration in Yuba City
Water damage is one of the most common situations you'll face as a property owner. It can happen in several ways, from leaking appliances to flooding or backed up toilets. When these circumstances arise, you can count on ServiceMaster Cleaning & Restoration to quickly get to work. We'll return your property to a healthy and safe environment for everyone. We're fully licensed and insured. Plus, we have the proven experience handling minor leaks and major destruction from water damages. Our team is standing by 24/7 in case of emergency to quickly send out a specialized crew for rapid remediation.
Does Water Damage Get Worse Over Time?
Yes, if initial signs of water damage aren't dealt with promptly, water damage can get worse. Water damage should be addressed in the earliest possible stages to minimize impact. Hazards also increase with time.
Unchecked and unaddressed leaks can cause pipes to sprout new leaks. Over time, this can result in burst and rusty pipes.
Furthermore, ceiling damage can get worse if those roof leaks aren't properly addressed. Just placing a bucket under those drips won't actually fix the issue.
If water damage has gotten out of control, our Yuba City water damage restoration professionals are here to help.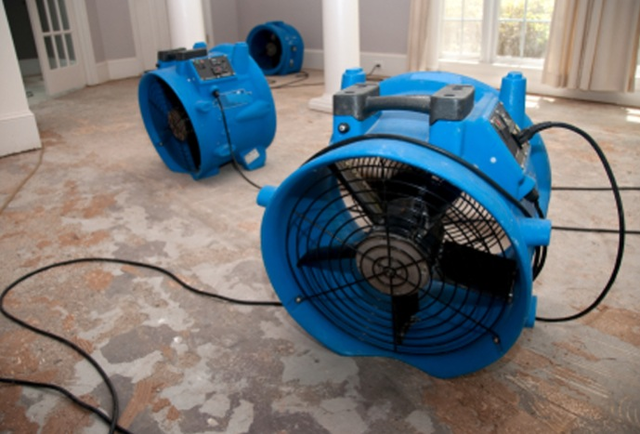 How To Handle Water Emergencies – Helping You Get Back to Normal
Has your property experienced water damages? It's important that you get the restoration services you need to get back to normal as quickly as possible. While you wait for assistance from our professionals, there are several things you can do to minimize potential damages:
What To Do
Do: Turn off the electricity in any affected areas, unless there is standing water you need to step in to access the switch.
Do: If there is no risk of electrical shock, unplug and remove small electrical devices.
Do: Remove area rugs or other flooring items that are not attached to the structure.
Do: Relocate smaller items such as books or décor to a safe, dry location.
Do: Use mopping and blotting methods to remove as much standing water as you can.
Do: Place aluminum foil under the legs of wooden furniture to prevent further damages.
What Not To Do
Do not: Enter a room with standing water where the electricity is on.
Do not: Use a regular home vacuum, even if it's wet/dry, because there is risk of electrical shock.
Do not: Place newspapers on the ground to protect items or soak up water – newspaper ink can transfer easily.
Do not: Adjust indoor air temperatures unless a restoration professional instructs you to.
Your recovery starts here. Contact us to schedule your home or business water damage restoration in Yuba City. Reach out online or call us directly at (530) 270-4310.