The Experience Your Home or Business Needs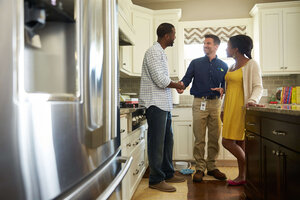 It's stressful and traumatic when something happens to your home. The team at ServiceMaster Cleaning & Restoration Services is here to walk you through the entire experience.
We Offer 24/7 Restoration Service
We are available 24/7 so we can be the rock you need for stability during this time.
We're Locally Owned and Operated
Our restoration company is locally owned, but backed by a national brand with over 65 years of experience. We're giving you the best of both worlds.
While we bring the technical expertise of years of restorations, we also understand the emotional needs that come with our industry.
We're Your Trusted, Local Restoration Company
We are committed to giving reliable, trustworthy, and on-time customer service. It's critical for you to find a disaster cleaning and restoration company that you can trust.
The professionals at ServiceMaster Cleaning & Restoration Services in Columbus, NE are here for you throughout the entire process. We look forward to helping you throughout your restoration process.
Begin your path to recovery today by calling us at (402) 279-4605. Or you can reach out online. Our Columbus, NE restoration company is here for you.
About Columbus, NE
Standing proud as the most industrial city per capita in the state, Columbus, NE, is less than 80 miles from the state capital of Lincoln and features great Nebraska steaks and a unique shopping experience to boot! Manufacturing reigns supreme as a third of the city's population is employed in this thriving industry. As the tenth largest city in the state, Columbus has a very diverse population of over 24,000 people.
The city was settled by the Columbus Town Company in 1856 but was first inhabited by Pawnee, Omaha, and Oto Indians. Settlers from Columbus, Ohio, scouted the future city site, and it became an outfitting post for wagon trains. 10 years later, in 1866, the Union Pacific Railroad arrived, which contributed to a population increase.
With continued optimism, Columbus, NE, showcases various parks, water attractions, and historical stops and has been known as a kid-friendly getaway—if you're looking to take the family somewhere new.