Restoration Company in Cicero, IL
Fire & Water Damage Restoration, Mold Removal and Cleaning Services
When disaster strikes, you want help immediately. Count on ServiceMaster Cicero IL day and night, year-round. For more information, or to schedule services, contact ServiceMaster DCS or call us at 708-403-7600 for a free estimate.
Cicero (originally known as Hawthorne) is a suburb of Chicago and an incorporated town in Cook County, Illinois, United States. ServiceMaster DCS is a proud IICRC certified commercial and residential restoration and cleaning professional and we are serving homes, businesses and institutions in the Cicero IL community.
FROM CRISIS THROUGH RESTORATION BY:
Providing a team that works shoulder-to-shoulder from diaster to done
Anticipating and navigating the uknown to confidently bring you peace of mind
Combining our vast resources and exxpertise needed for each situation
Leveraging our more than 25 years of experience
A national network at your side, and on your side
At ServiceMaster Restore DCS in Cicero IL, our professionals work with homeowners, insurance professionals and business principals to navigate through the uncertainty following water or fire damage.
Our nationwide network enables us to offer the scale of a national company, with the personalized service and guidance of a locally owned business. We have agreements with some of the largest property insurers in the United States and can help homeowners navigate through the insurance claims process. Our claims management department provides industry leading claims management to help make the process as smooth as possible for both the homeowner and insurance partner.
Strength in numbers
More than 1,900 locations throughout the United States
Additional locations in 14 countries around the world
Over $1 billion in annual customer revenue
Over 60 years of cleaning and restoration experience
One of the highest customer satisfaction scores in the industry
Developed proven processes for guiding customers through damage mitigation and restoration
A ServiceMaster company
ServiceMaster Restore DCS is one of the ServiceMaster companies providing residential and commercial services including termite and pest control, home service contracts, furniture repair, home inspections, residential and commercial cleaning and disaster restoration. These services are provided through a network of company-owned and franchised service centers and business units, operating under the following brands:
Providing the best via our Quality Restoration Vendors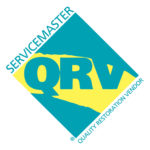 Established in 1991, the ServiceMaster Restore Quality Restoration Vendor (QRV) Network is an internal standards program that we developed to provide superior standards to the industry. Our program has now evolved into industry accepted and expected best practices as referred to in Service Level Agreements (SLAs) and Key Performance Indicators (KPIs).
ServiceMaster Restore DCS closely monitors all members of the QRV network to ensure complete adherence to the following requirements. Each member:
Demonstrates the ability to deliver every aspect of the ServiceMaster Restore DCS service guarantees, including accessibility, response time, communications capabilities, quality results, and conscientious safety controls
Additional locations in 14 countries around the world
Employs integrity in estimating and billing practices
Completes and maintains ongoing employee training programs that keep ServiceMaster Restore DCS on the cutting edge of effective restoration techniques, products, and technologies
Uses the proven ServiceMaster Restore equipment, processes, and products
Performs all services in compliance with ServiceMaster Restore specifications
Meets or exceeds the ServiceMaster Restore requirements for General Liability Insurance and Worker's Compensation Insurance
Resolves customer service issues professionally
Commits to the ServiceMaster Restore principles of environmental stewardship