Pack Out and Contents Restoration in Manchester, NH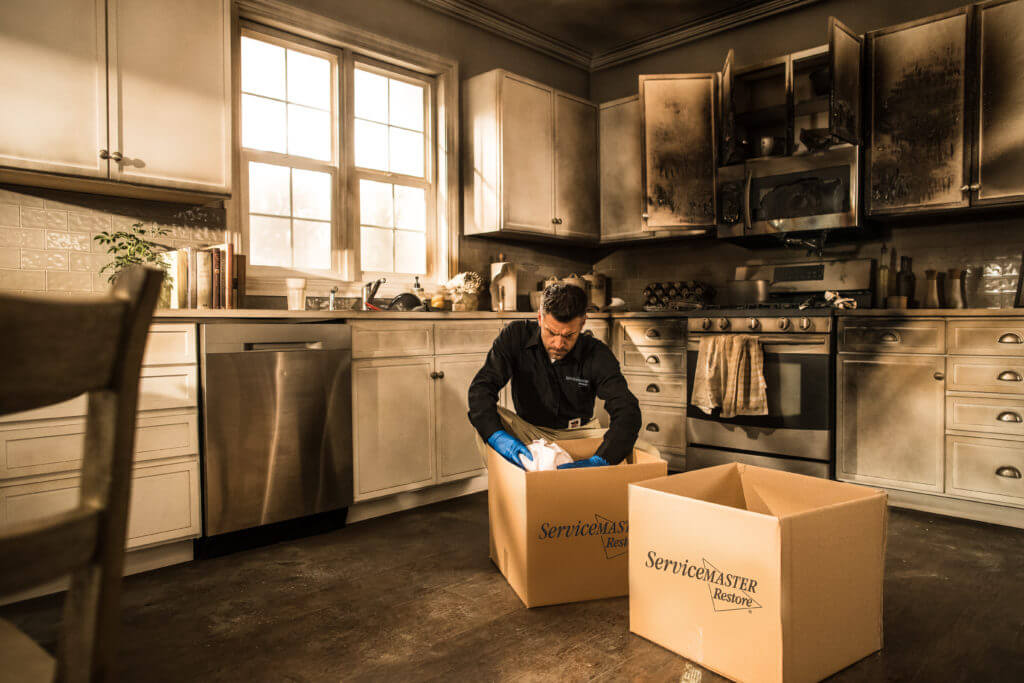 When your home or business is damaged by Fire damage or Water damage you must address both the structure and contents. But how do you remove wet materials as a result of damages caused by water or fire if contents are in the way? How do you ensure your contents are properly dried or cleaned if they need to be removed from your home or business?
Enter ServiceMaster Elite, our technicians can pack out your contents and store them in our state-of-the-art climate-controlled facility, throughout the entire duration of your disaster restoration.
The contents restoration process following fire and water damages is complex and not the same as a standard move. Often contents will need to be assessed and sorted to determine which contents can or cannot be saved, which contents need restoration and which contents can simply be packed out.
Our technicians are certified in professional packing and moving and have the disaster restoration experience to handle the complex work associated with contents pack out and contents restoration.
ServiceMaster Elite is your local Insurance Contents Restoration Company
Our ServiceMaster Elite technicians in Manchester can immediately identify and sort valuable contents. They ensure the best process is implemented to keep your contents safe. We will guide you through the process to determine which contents can and can't be saved.
The expert insurance contents restoration specialist at ServiceMaster Elite - New Hampshire and Massachusetts will create a non-salvageable contents list. This is a list of items that are not able to be restored. We can even help you dispose of contents once you are comfortable.
Our team will begin a pack out once items are sorted by salvageable and non-salvageable. We will seperate wet contents as soon as your items arrive at our warehouse. This ensures immidiate attention and dry out. We have specialty drying chambers that can dry your wet furniture valuables.
Reliable Insurance Contents Restoration Specialist
All contents that are packed out will be inventoried and photographed, all inventories are checked throughout the entire packing, storage and cleaning process to ensure your valuables and contents are kept in order.
Once contents are inventoried and packed, we will transport all contents back to our climate-controlled warehouse and store the contents in sperate pods and lockers.
If contents are soot damaged, we will clean and remove soot from the contents, and repack into fresh and clean boxes. Following soot cleaning we can deodorize all contents in our specialty hydroxyl and ozone chamber.
Contents that do not respond to restoration during the soot cleaning process will be identified and added to the non-salvageable content lists. We can even work with specialty wood working companies to fully restore your hard furniture such as chairs, tables, cabinetry and shelves.
LoOKING FOR A Insurance contents restoration SPECIALIST? CONTACT the experts at ServiceMaster Elite in Manchester, New Hampshire at(888) 245-0354.