Water Damage Restoration Company – Pleasant Prairie, WI
When a home is damaged by a disaster, the after effects on a family can last for years.
It's important to restore damaged keepsakes and save as many items as possible, before the damage becomes irreversible.
ServiceMaster Kwik Restore provides the highest quality disaster restoration services to clients in Pleasant Prairie, WI to help them recover from a variety of catastrophes.
The experts at ServiceMaster Kwik Restore know how to restore and rebuild because we have over 30 years of experience helping property owners start over.
We are a Quality Restoration Vendor (QRV), which means we pay extra attention to even the tiniest details, ensuring the best customer service and excellent results for our clients.
We've worked with the major insurance companies in the area for years, so we know how to work in tandem with them to settle claims faster and with less stress.
Insurance adjusters recommend us to their clients who need all types of disaster restoration services.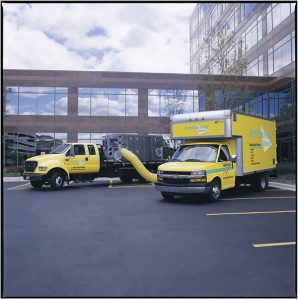 Water is the #1 cause of disaster damage to property because unlike fire or mold damage, it comes from more than one source.
A leaking pipe inside a wall, a broken hot water heater, flash floods, or a sewage backup can all lead to water damage.
This water won't evaporate on its own; it will soak into porous surfaces like wood, textiles, and drywall and spread further into the building.
Mold growth starts within 48 hours of exposure to excess moisture because the spores are always present in the air, even with air purifiers.
Fires are the most terrifying disaster because they move quickly and can kill people from smoke inhalation and burns. Never stop to remove items from a burning building; evacuate everyone and call 911 from a nearby location.
It might seem like the danger is over once the flames are out, but secondary damage continues to occur from water, smoke, soot, and even the firefighting chemicals.
This damage will continue until items are destroyed, unless remediation begins quickly.
The highly trained professionals at ServiceMaster Kwik Restore can stop the damage caused by fires and their aftermath in Pleasant Prairie, WI using the most effective cleaning products and equipment available in the industry.
ServiceMaster Kwik Restore has technicians on call 24 hours a day, 7 days a week, to respond to disaster calls whenever they occur. Our disaster restoration services include:
There are many good reasons why people in Pleasant Prairie, WI trust ServiceMaster Kwik Restore when they need disaster restoration services.
Our specialists are thoroughly vetted before we hire them.
We ensure that our technicians are knowledgeable in the latest restoration and remediation techniques, through classroom and on the job training.
The products and equipment we use are the highest quality available, so we can provide our clients with the same levels of service.
The project isn't completed until your property is back to its pre-disaster state.
ServiceMaster Kwik Restore helps property owners in Pleasant Prairie, WI rebuild after all types of disasters, and we also offer comprehensive home and office cleaning services to area clients.
To Learn More about Our Disaster Restoration Services, Call us at 888 SM-KWIK1