Commercial and Residential Cleaning Services – Pleasant Prairie, WI
Having a clean home or business is important, but it's tough to maintain with busy schedules. That sense of panic when someone comes over and the house is in disarray is upsetting, and a dirty office gives potential customers the sense that your company isn't professional. Over time, dust and mold accumulate, affecting your indoor environment and making people less likely to visit.
ServiceMaster Kwik Restore has provided residential and commercial clients in Pleasant Prairie, WI with the finest cleaning services for over 30 years. Our technicians use only state of the art cleaning products and equipment to clean your home or business deeply and remove dirt, stains, debris, odors, and allergens to make it look clean and tidy. We provide one-time cleanings before events, or if your regular staff is temporarily unavailable, and we can work with you to create a schedule of ongoing cleaning services that will keep your home or business in visitor-ready shape at all times.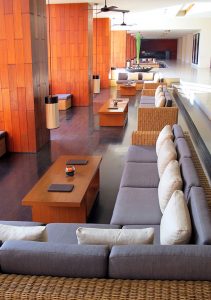 Carpets and upholstery are a major decorating investment, so it makes sense to take good care of them. Dirt gets pushed deep down into the fibers by everyday use, and even daily vacuuming can't remove all of it. Debris wears down the fibers over time, leading to thin spots and eventually holes. Stains and dirt buildups age them prematurely, meaning you will have to replace them sooner. ServiceMaster Kwik Restore provides expert carpet and upholstery cleaning for residential and commercial clients in Pleasant Prairie, WI. Our technicians use the hot water extraction method to safely and gently remove deeply embedded dirt and stains from carpets and upholstery. We can complete the job in one visit and the treated surfaces will dry within 24 hours, with no sticky residue. Regular cleanings extend the life of your carpets and upholstery, and we can help you determine the schedule that works best for you.
Hard surface flooring is a good choice for many residential and commercial settings because it's durable and easy to clean. It comes in a wide variety of styles, including laminate, tile, vinyl, and hardwood that fit into any decoration plan. This type of flooring still requires regular maintenance to keep dirt and debris from forcing its way into cracks between pieces and ruining the adhesive. Without regular cleanings, the finish can become damaged and the floor's surface will be vulnerable to stains and other problems. ServiceMaster Kwik Restore uses the finest products at our disposal to keep hard surface flooring in Pleasant Prairie, WI in top shape at all times. We remove dirt and stains to make your floors look like they did when they were new again.
ServiceMaster Kwik Restore provides a wide variety of home and business cleaning services, including:
These are only a few of the reasons why people in Pleasant Prairie, WI trust ServiceMaster Kwik Restore for exceptional cleaning services.
Our technicians are thoroughly investigated before they start working for us.
They receive ongoing continuing education that keeps them up to date on the latest restoration and remediation techniques.
We never use anything but the most advanced products and equipment available to the industry for our clients.
We also offer comprehensive disaster restoration services to residential and commercial clients in Pleasant Prairie, WI.
To learn how ServiceMaster Kwik Restore can help you keep your home or business looking its best, call us at 888 SM-KWIK1.