Nothing says "clean" quite like fresh carpets, spotless upholstery and gleaming wood floors from ServiceMaster Clean
Beautify Wood Floors And Protect Your Investment
Carpet isn't the only flooring that needs professional maintenance. Maintaining the wood floors in your home preserves the durability and natural beauty of your investment. It also enhances your floors' sheen and simplifies maintenance. We believe your hardwood floors can and should always look new. Our professional grade cleaners and equipment will restore the beauty of your wood floors.
Breathe New Life Back Into Your Carpets
No other item in your home absorbs more dirt and debris and can affect the appearance of your home like your carpets. ServiceMaster Clean has spent years developing cleaning methods to remove even the toughest stains and reduce soil levels. We have trained technicians that will know which products are best for your carpets without over wetting the carpet. We inspect the carpets with you after cleaning to ensure your complete satisfaction.
You Searched Hard for the Perfect Sofa. Search No More to Get the Perfect Cleaning
Sofas and chairs in a home often see a lot of love and use. Professional upholstery cleaning by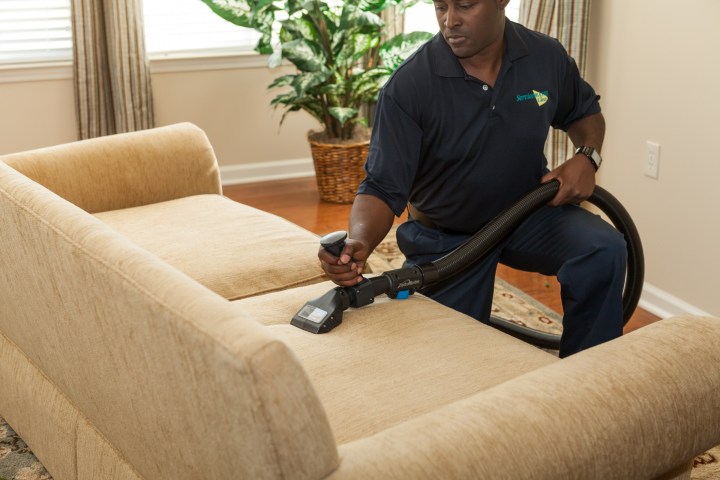 ServiceMaster Clean is safe for all kinds of upholstery. Upholstered items come in a variety of fabrics, textures and blends. Our expert technicians eliminate the guesswork and using state of the art products and processes to improve the appearance of your upholstery. We guarantee the job is done right.