Trauma and biohazard Cleaning
It takes professional experience and training to gain the necessary skills and compassion to handle specialty biohazard cleaning. Whether you need someone to handle the cleanup of blood, hazardous or contaminated materials, trust ServiceMaster of Tacoma. When you call, we will properly restore and remove any contaminated content and structural materials. Our technicians are certified to control blood-borne pathogens as well as utilize the proper protective gear, equipment and chemicals to dispose of biological materials. Our technicians will isolate, clean, disinfect and decontaminate each surface properly.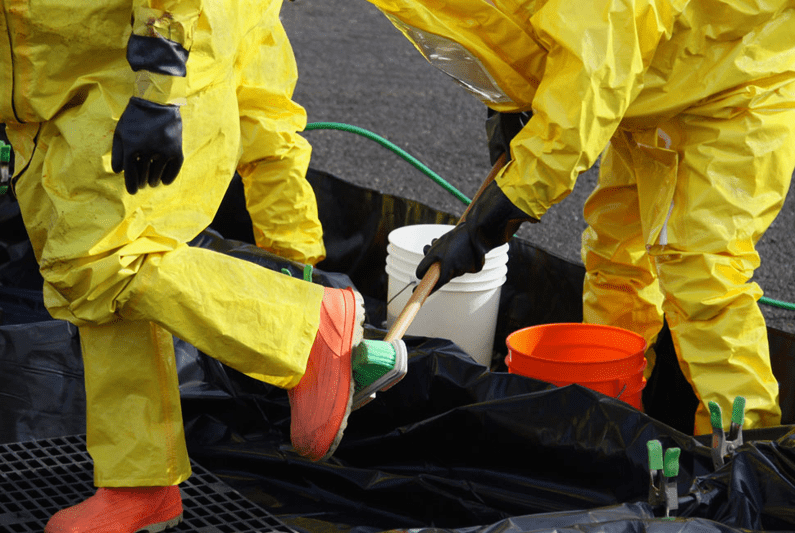 Trauma cleaning requires a specific cleaning process to remove materials and sanitize the area. Our certified professionals follow federal and OSHA safety and cleaning protocol. We have all the appropriate tools and equipment, and the means for proper disposal of materials. We clean and sanitize the building, neutralize the odors and seal and remove all contaminated materials for disposal at a licensed waste facility. We also ensure that all protective measures are followed to eliminate any hazard of blood-borne or other pathogens. We leave the space sanitized and ready to safely use again.
We have a specialized process to clean the following:
Homicide and Violent Crimes Scenes
Suicide Scenes
Unattended Death Cleanup
Trauma, Accident and Injury Incidents
Industrial Accidents
Disinfecting/Odor Removal
Count on ServiceMaster of Tacoma to bring your home or business back to working order. Our compassionate professionals are here to help you through this emotional time by bringing their expertise, training, tools, technologies and sympathies to your doors. When we're finished, you can feel the peace of mind that the job was done right.
If you need specialized cleanup services for trauma cleanup, call the experts who have been serving the area since 1979. ServiceMaster of Tacoma serves King, Pierce, Thurston, Kitsap and Mason counties. Our restoration professionals are available 24/7 to help you when you need it most.