Sheboygan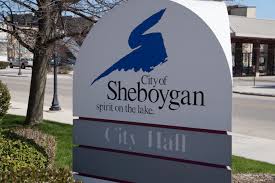 There's never a good time for disaster to strike, and it can happen at any time. It can take control of your home or workplace. But it doesn't have to! Incredible damage can be restored with the help of the professionals at ServiceMaster Recovery Services in Sheboygan, WI (also serving Kohler and Sheboygan Falls). We understand the devastation that a disaster can cause you, but we want to make it better for you by being the people you can call in to clean and restore your space.
Our areas of expertise include water and fire/smoke damage. In our clean-up and restoration processes, we only use the highest quality products and equipment. Our professionals use procedures that save your possessions and structures from being destroyed.
Water Damage Restoration Services
Water damage doesn't wait for your timing; it can happen at any time of the day or night and on any day of the year. That is why we are ready for your timing by working 24 hours a day, 365 days of the year. Don't wait to call us for damage control and recovery. See our complete service.
Here is what you can expect from us with our process for water damage recovery:
Inspect the area to assess where the most damage has occurred
Remove as much water as possible from the floor, walls, and furniture
Use an anti-microbial for mold remediation
Dry the area using high grade fans and dehumidifiers
Fire/Smoke Damage Services
Once the fire is put out, the damage continues due to flames and smoke. The longer it sits this way, the worse the damage becomes. We come in and immediately remove the soot from your personal belongings and other items that are most at risk of being unsalvageable. Our priority is to return a clean, safe and healthy life back to you.
Here is what you can expect from us with our process for fire/smoke damage recovery:
Pre-clean the area by removing soot off as many items as possible
Deep clean all items, furniture, walls, and ceiling
Deodorize the entire area
Prevention and Services for Optimal Cleaning
Water and fire/smoke damage aren't the only problems we solve. If you've come to us for cleaning help, the good news is that we don't only specialize in disaster recovery. We can come to your residence or commercial property to improve those areas with some of our other services. Turn to us when you need our help with any of the following services:
Dry structures
Dry important documents
Deodorize areas
Remove debris
Pack and store items and furniture
Replace drywall
Prevent or eradicate mold
Dry wood floors
Dry carpet
Always at Your Service
ServiceMaster Recover Services in Sheboygan, WI, Kohler and the Sheboygan Falls areas are here for you 24 hours a day, 365 days of the year. Don't wait on an emergency. The damage continues long after the disaster has occurred. Call us as soon as you can to save your property. We will inspect and assess the area, quickly provide you with a quote, and begin to start giving you the relief you need. Contact us now for more information.