Beloit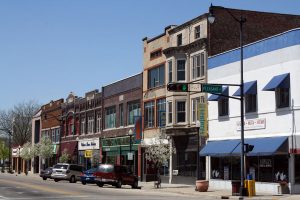 Water or fire disaster strikes when you least expect. When it happens, quick response is critical. If the damage is not taken care of immediately, it can lead to costly disaster. ServiceMaster Beloit is your fast call whenever you are in need of mold remediation, fire or water damage restoration services. At ServiceMaster, we understand how devastating mold, fire or floods can be, which is why we respond to your call immediately to provide exceptional services.
Water Damage Cleanup and Restoration
Some floods develop slowly while others can develop promptly, without signs of rain. All have one particular thing in common though—they can cause catastrophic damage. Whether your flood emergency occurs in your home or office building, we will respond quickly to your emergency. Only a single phone call to ServiceMaster assures a technically proper water damage cleanup. Our technicians are well trained to tackle every challenge with reliability, compassion, respect and professionalism.
Mold Remediation
With its ability to travel through air, mold can cause a number of respiratory diseases. Some of the common side effects include allergies, respiratory infections, asthma, skin rashes and sinus infections. ServiceMaster technicians understand the science behind the growth of mold and have the training and expertise to safely remediate mold in your home. Because every mold damage scenario is different and needs a unique solution, we will first listen to your situation and then work with you to come up with your personal action plan.
Fire Damage
Fire disasters can hit you hard and are never expected. ServiceMaster understands the damage a fire can cause on your Beloit home. This is a stressful moment, so you will need a caring and compassionate expert to guide you through this calamity. We provide a full post fire clean-up, eliminate hazardous chemicals that might have been emitted by the blaze and remove the water damage caused by firefighting efforts. We use the most advanced equipment when it comes to cleaning the mess caused by fire. You can rely on us to:
Provide pre-cleaning
Renovate damaged walls
Clean your ceiling
Deep clean your items
Optimal Cleaning Services
Want to keep your home clean and safe? No problem! In addition to disaster recovery, we also educate Beloit residents on how to keep their homes and workstations clean and safe. These services include debris removal, home/business drying, drywall replacement, carpet removal, document drying, mold remediation to name a few.
ServiceMaster Beloit provides the services you need. Simply call us today and tell us what you want. We will arrive at your property within 30 minutes of receiving your phone call.