Brookfield-Elmgrove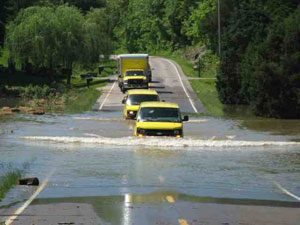 Whether you are hit hard by a natural disaster or a man-made one, ServiceMaster Recovery Services in Brookfield / Elmgrove is here for you! We provide water and fire restoration for homes and businesses with speed and efficiency. Our skilled technicians provide all the necessary care and professionalism to restore your space and leave you impressed. We pride ourselves on handling every case rapidly and providing you with the best emergency services and clean up solutions. Homeowners and insurance companies recommend us due to our years of quality service and restoration expertise. Your property is in great hands and will be as close to pre-loss condition as possible.
ServiceMaster Recovery Services strives to identify and eliminate the sources of water damage in your home. Many homeowners are unaware that water damage can collect in walls, roofing and basements, creating an unsafe environment for you and your family. We understand the severity or water damage and know that it is something that should never be treated lightly. Our skilled technicians extract the water and moisture from affected areas rapidly and efficiently. We offer professional restoration services for both fire and water. Once the fire has been put out and the damage becomes evident, we clean the area and eliminate harmful chemicals that may have been released. Our priority is moving fast to start the mitigation process and restore your contents as quickly as possible in a professional manner.
Call us Today for Immediate Help (262) 518-7170
Our skilled and trained technicians are well versed in disaster restoration. When a disaster occurs, it has the ability to corrode metals and create areas that are easily susceptible to the spread of mold and bacteria. At ServiceMaster Recovery Services we are aware of this and are prepared to help you restore your home back to a safe environment. Some of the services we offer include:
Water extraction
Flood clean-up
Carpet restoration
Water damage repair
Structural drying
Restoration services
Fire damage recovery
Our fire damage recovery consists of using modern fire restoration equipment combined with trained technicians to assess the full extent of the damage. We will restore your home to its pre-fire state quickly, so you can rest easy knowing no job is too big for us to handle. At ServiceMaster Recovery Services we will:
Assess the damage
Removal of any soot and smoke
Renovate the ceilings
Clean the damaged walls
Extract any water left by fire fighters
Deep clean damaged items
Mold remediation
Our methods and processes are proven to deliver quality service and results. We handle big jobs caused by fire or water and sometimes both. No job is too big for ServiceMaster Recovery Services. Our emergency restoration will help you and your family out whether it is fire, water, mold or clean-up. We offer quality services to our customers while using state of the art equipment and more than six decades of experience.
We work with insurance providers to determine the appropriate strategy to effectively restore your home or business. Whether you are a homeowner, a business owner or a facility manager you can trust us to respond fast to any emergency. We offer quality solutions that are both fast and affordable. Give us a call today, we're ready to help!