Menomonee Falls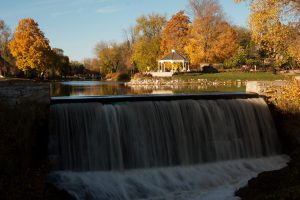 Where there is a disaster, ServiceMaster Recovery Services in Menomonee Falls, WI and the Mequon / River Falls Area will be there to help you. We provide professional and exceptional disaster recovery services to turn around the destruction that's turned your life upside down.
Disaster Recovery
Destruction comes in many forms. From water damage to fire or mold damage, or sometimes all three, we provide services to solve the problem. From clean-up to restoration, we do it all.
Water Damage in the Menomonee Falls Area
We know that water damage can seep into your life at any hour, therefore we are on call every single hour of the day, every day of the year. Water damage can quickly destroy a residence or a commercial building. We come to your rescue at whatever hour of the day no matter what day of the year it is.
For our clean-up and restoration, we use advanced products, equipment, and procedures. Our priority is to restore your living or working space to its original state and our professional expertise is ready to do that.
Here's a look at the process we use to restore water damage:
Inspect and assess the area
Remove the water as quickly and thoroughly as possible
Apply an anti-microbial to prevent mold
Dry the area using air movement
Dry the area with a dehumidifier
Monitor the area for complete dryness
Fire and Smoke Damage
Once the fire is put out, the damage continues due to flames and smoke. Often, furniture and floors made from synthetic materials will react to complex chemicals caused by the fire and smoke, resulting in damage. The longer it sits this way, the worse the damage becomes. ServiceMaster Recovery Services Menomonee Falls Area will be there whenever you need us.
We come in and immediately remove the soot from your personal belongings and other items that are most at risk of being unsalvageable. Typically, these items are made of marble, aluminum, or porcelain. Then, we turn to any fabrics, upholstery, and carpets.
For this clean-up and restoration, we use only the best products, equipment, and professional procedures. Our number one focus is to restore your living space. When it comes to this process of clean-up and restoration, you can expect us to provide the following:
Pre-cleaning
Deep cleaning items
Wall cleaning
Ceiling cleaning
Deodorizing
Services for Optimal Cleaning
If you've come to us for cleaning help, the good news is that we don't only specialize in disaster recovery. Prevention is powerful. Disaster doesn't have to strike to want and need to feel clean and safe, and therefore we also provide services to help people keep their homes and workplaces clean and safe.
These services include the following:
Structure drying
Document drying
Deodorizing
Debris removal
Packing and storage
Drywall replacement
Mold remediation
Wood floor drying
Carpet drying
We have the services you need when you want a cleaner space or when the unfortunate disaster strikes. We come in and return your space to one that's cleaner and healthier for you. Call ServiceMaster Recovery Services in the Menomonee Falls / Mequon / River Falls Area today for more information on how we can help get you there.
Also serving residents and businesses in Germantown and Sussex, WI.