Racine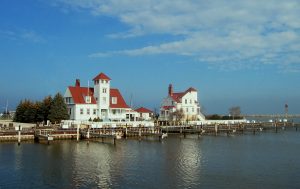 Disaster can occur at any time in a residential or commercial property. When that happens, ServiceMaster Racine is your source for quick, reliable restoration and clean-up. We offer services to solve problems triggered by flood, water and mold. We will arrive at your home or business within 30 minutes of receiving your call and start the work immediately. With many years of experience in disaster recovery solutions, we have the pedigree, know-how and resources to turn around the damage that's turned your world upside down.
Water Damage Cleanup
We understand that water damage at your property can be traumatic for you and your family. Whatever the cause of the damage, we will respond promptly with expert services you can trust. After many years in business and hundreds of thousands of homes restored, ServiceMaster know how to handle water damage emergency. We will restore your property and your life, returning all damages to normality in as little as three days. Here is the steps we take:
Water damage assessment and inspection
Water extraction as fast as possible
Apply an anti-microbial to prevent mold
Dry the affected areas like walls and carpet
Dry the affected area using a dehumidifier
Inspect the damaged area for complete dryness
Mold Remediation & Removal
Mold can spread through your Racine home or business in less than 48 hours. Because of the health risks related to mold exposure, it is best to have mold remediation carried out if you suspect your home or business has a mold problem. Protect your family's health by contacting ServiceMaster Racine for professional mold removal. Our technicians have the training, expertise and the equipment required to conduct mold remediation.
Fire Damage Recovery
When you suffer fire damage, it is natural to feel stressed and confused. We understand what you are going through because for over three decades, we have taken care of people in the same situations. We have fire restoration training and equipment to handle fire damage, so you can rest knowing that we will swiftly restore your home or business to its pre-fire condition. You can expect us to:
Clean the damaged walls
Offer pre-cleaning
Deep cleaning items
Ceiling renovation
Deodorizing
We pride ourselves on providing you with brilliant service and invite you to refer your friends, family and co-workers to share the experience. As well as offering disaster recovery services, we also provide services to help homeowners keep their homes clean and safe. They include:
Mold removal and remediation
Document drying
Structure drying
Debris removal
Carpet and wood floor drying
Drywall replacement
At ServiceMaster Racine, we offer solutions to damages triggered by fire, water and mold. Call us today and we will be happy to assist you.