Walworth County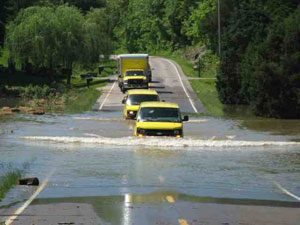 Nature is unpredictable, and when you club this unpredictability with man-made disaster, it can wreak havoc with your home or business in Walworth County. It can be frustrating and stressful to tackle water and fire damage and mold growth. Thankfully, when you are looking for the best emergency and disaster recovery solutions in Walworth County, you can always count on ServiceMaster Recovery Services. We make sure that you can get your household or business up and running within no time with our prompt and effective disaster and emergency solutions.
Water Damage Restoration
Water damage can occur due to leaking roofs, burst pipes, clogged toilets and drains, floods or fire fighting. In fact, many times, water damage causes invisible damage that you may not be aware of. It can undermine the structural integrity of the building, result in mold growth and create an unsafe environment. Hence, if you experience water damage, it is essential you address it right away to ensure long-term and more expensive damage does not occur.
Water damage can occur due to clean water, where the water is safe and does not pose a health risk or hazard. It can also occur due to gray water (water leaking from washing machines and dishwasher that have chemicals and other contaminants) and black water (leakage from toilets and sewerage system that is hazardous and unsanitary).
Fire Damage Restoration
Fire in a home or building is not just about losing your valuables and other assets. The water used for firefighting can cause a lot of damage. Thankfully, we, at ServiceMaster Recovery Services, have the right equipment and tools with years of experience to tackle fire damage and set your home or business in order. Our fire damage restoration services look to minimize your losses, clean up the mess and get rid of harmful toxins that are released due to the fire.
Mold Removal & Remediation
Water damage, simple leaks in the plumbing system or firefighting efforts cause moisture levels in a building to increase. This creates the perfect environment for mold to proliferate. Mold is known to cause an array of respiratory and skin problems. If you notice black patches on the walls, roof or flooring of your home, you have a serious mold problem that requires expert solutions.
At ServiceMaster Recovery Services, we offer state-of-the-art mold remediation services to get rid of mold from your home or workplace. We ensure our mold remediation services eliminates mold thoroughly so that your health is not adversely affected.
Emergency and Disaster Recoveries
At ServiceMaster Recovery Services, we are equipped to handle all kinds of emergencies and disasters. We have the right knowledge, expertise and equipment to tackle minor and major emergencies. Whether it is flooding, tornadoes, earthquakes or any other natural or man-made disaster, you can rely on us to be there for you, to offer the solutions that can help you reclaim your life.
ServiceMaster Recovery Services not just New Berlin, WI, but also the neighboring cities of Whitewater, Elkhorn, Delavan, Lake Geneva, and Bloomfield. We offer you the best, most affordable and timely recovery services to help minimize damage. Right from thorough inspection to diagnosis and a comprehensive plan of action, ServiceMaster Recovery Services is your one-stop solutions provider when you need assistance in your hour of need.
You may also be searching for:
ServiceMaster Whitewater | ServiceMaster Elkhorn | ServiceMaster Delavan | ServiceMaster Bloomfield