Waukesha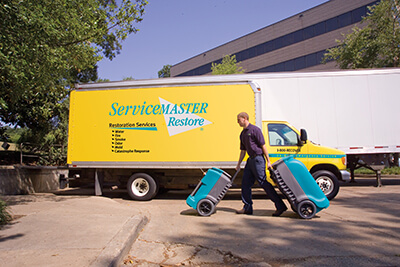 Water damage can happen for a number of reasons. The most obvious are severe forces of nature, leaky pipes and faulty plumbing systems. This is everyone's worst nightmare, and it does not matter whether the water damage is triggered by a faulty plumbing system, a burst pipe or a flash flood. ServiceMaster Recovery Services is your first call whenever you are in need of water damage restoration services in Waukesha. We have been providing these services for many years and are trusted among the residents of Waukesha and its environs.
Our Services
At ServiceMaster Recovery Services, we know the steps that we should take to rid your home or business premise of water and mold. We boast a wealth of experience in this business and you can rest assured that we will exceed your expectations. We won't just rid your home of water of but will also perform restorative work fast and efficiently. A significant part of this process is doing mold test to ascertain the presence of mold in your home and ensure it passes the Waukesha test standards.
Our Technicians
We fully understand that flood damage can strike when you least expects and so we are ready to deliver the quick response you want. We use the most advanced water removal and drying equipment to help you find the moisture and to remove it as fast as possible. Our highly trained and IIRC certified restoration technicians are ready anytime to monitor and document the removal process. You are our most valuable asset and so we will go to great lengths to meet all your needs.
Why we stand out from the rest
When water damage strikes you, a quick response is crucially important. We understand how frustrating it can be to have water in your home or business. Day or night, residents and business owners of Waukesha and its environs can expect us to respond promptly to their water emergency. We boast unmatched water damage restoration training, and our water removal procedure emphasizes observing as well as documenting the entire drying process. We have heavily invested in the latest equipment in order to serve you efficiently.
ServiceMaster Recovery Services is a locally owned and operated company—so we are part of the Waukesha community. We are committed to providing the individualized services you need in case of an emergency and our round-the-clock services reflect this. Give us a call today for expert water damage assistance!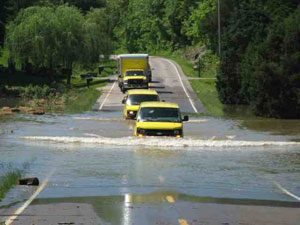 Are you struggling with water damage problems? At ServiceMaster Recovery Services, we can help. We provide water damage restoration services in Greendale for residences and businesses with promptness and proficiency.
Our highly trained technicians have the required professionalism to restore your living or working space pre-water damage conditions. Our onus, whether the project is a big or small one is to respond to every case with the plenty of pace and efficiency.
Insurance companies and home owners love us because of our many years of service and expertise. This has made us the go-to-company for water damage problems in Greendale. With us, your property is always in great hands.
Why You Need Us
At ServiceMaster Recovery we make every effort to pick out and eliminate water damage sources in your house. A lot of homeowners wait for a heavy rain or leaky faucet, not aware that water damage can subtly build up in basements, roofs and walls.
We fully understand the type of damage water can do and deal with it in all seriousness. Our well-trained team can also get rid of water and moisture areas efficiently and quickly.
Even when you have a fire outbreak and your water sprinklers come on automatically to douse the fire. We have what it takes to clean up after. We are buoyed by the mitigation process which is to react quickly to avoid further costs or damage.
Call us now at
Our technicians are well grilled in water disaster restoration. When water is out of control, it leads to a slew of problems. Water damage can destroy metals. It also creates an environment prone to molds and bacteria.
Our Services
We are aware of all this and this is the reason why we churn out all the hard work to return things to the way they were. Some of the services offered at ServiceMaster Restore® include the following:
Carpet restoration
Water removal
Structural drying
Flood clear out
Flood clean-up
Water damage repair
Restoration services
How We Do Our Work
Our water damage recovery blueprint comprises of using technologically advanced equipment and a proficient team to assess the level of damage to your property. We work quickly because there is no time to waste. If we don't, you end up with additional costs and more damage. Whether big or small, there is no project that we cannot handle. We adopt the same level of dedicated intensity when it comes to all our projects.
Quality Service and Guaranteed Results!
Our quality service always guarantees us results. Our emergency restoration team are always on hand to help you and your loved ones clean up. Despite offering our sterling services for more than six decades, we still rely on state of the art equipment and are professionals in sync with industry standards.
Our relationship with insurance carriers allow us do right by you and successfully bring your home or business back to the former condition. Are you a home or business owner looking for someone to respond fast to your water problems? Call us now on immediately.