Wauwatosa
Water damage can be a serious inconvenience for you and your family. Situations that include water damage is not something that should be treated lightly or ignored. ServiceMaster Recovery Services understands the severity of water damage and is always prepared to help you and your family. At ServiceMaster Recovery Services we have extensive knowledge backed by years of experience, so you and your family can rest assured knowing no job is too challenging for us. We take care of any major crisis and make the process simple and easy. We provide relief for both man-made and natural disasters, every event that we handle is done with quality, speed and professionalism. Our skilled technicians' word hard to restore your space and leave you impressed. Every case is handled rapidly to provide you the best emergency services and clean up solutions. Our number one priority is restoring your space back to a desirable comfort level that is as close to pre-loss condition as possible.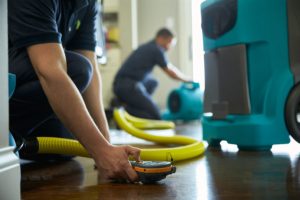 Call us Today for Immediate Help
(262) 239-7784
Many times, homeowners are unaware of the water damage that has already plagued their homes. We work quickly to begin the mitigation process and restore your property. Our professional staff works diligently to remove any water, mold and damage that can cause your house to be unsafe and potentially cause health issues. We pride ourselves in working hard to restore your home back to the original healthy state it once was. Fire damage is equally troubling, once the fire is out and the damage is evident, our knowledgeable staff will clean the area and remove carpet, furniture or harmful chemicals caused by the fire.
In order to meet the needs of our clients we offer various restoration services. Disasters can create areas easily susceptible to mold and bacteria. At Service master we are knowledgeable about the services that will eliminate these issues and help you get back into your home as soon as possible. Some of the services we specialize in are:
Water extraction
Flood clean-up
Carpet restoration
Water damage repair
Structural drying
Restoration services
Fire damage recovery
Our fire damage recovery consists of using modern fire restoration equipment combined with trained technicians to assess the full extent of the damage. We will restore your home to its pre-fire state quickly, so you can rest easy knowing no job is too big for us to handle. At Service
Master we will
Assess the damage
Removal of any soot and smoke
Renovate the ceilings
Clean the damaged walls
Extract any water left by fire fighters
Deep clean damaged items
Mold remediation
At ServiceMaster Recovery Services, we use techniques that have been proven to produce quality service and results. There is no job that we our years of knowledge and experience hasn't prepared us for. No matter the size or origin of the damage, we are ready to help. Our emergency restoration team is here for your family whether it is fire, water, mold or clean up. We are confident that we can consistently provide quality services to all our customers while using state of the art equipment coupled with more than six decades of experience. Whether you are a homeowner, a business owner or a facility manager you can trust ServiceMaster Recovery Services to respond fast to any emergency. We offer quality solutions that are both fast and affordable. Give us a call today, we're ready to help!