West Allis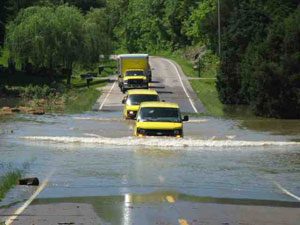 When a burst water pipe, sewer or a storm causes serious damage in your commercial or residential building in West Allis, it is highly advisable to hire a water damage restoration company as soon as possible to minimize damages. At ServiceMaster Recovery Services, we take pride in offering professional emergency water damage in West Allis and Milwaukee to minimize water damage. The following is a close look at this service and what it entails.
Swift Action in West Allis
Water damage is a common problem that you are likely to face as a homeowner. It is usually caused by floods, leaking faucets and burst sewer or pipes. It can be very destructive, especially when not taken care of immediately. Excess water in your home or office can cause expensive damage to the furnishings and the structure of your house, encourage the growth of mold and promote electrical hazards. We understand these damages better and as a result, we respond swiftly to West Allis commercial and residential water damage to provide professional water extraction services. We believe this is the surest way of minimizing damage.
Qualified Water Mitigation Experts in West Allis, Wisconsin
Our team is composed of highly trained and IIRC certified technicians who have undergone extensive pre-employment training and screening. They have received both on-the-job and classroom training in water mitigation and restoration techniques. We are continuously investing in the latest dehumidification and water extraction equipment to ensure that our technicians have all the tools they need to serve you. We emphasize on quality services because our mission is to ensure that we deliver the best results possible and restore your property to the pre-loss condition.
Water Damage and Clean Up Services
Our cleanup and restoration services begin the moment you give us a call. Our call center is always on, ready to receive your emergency call. We know that immediate action is very important and a delay of just a few minutes can greatly escalate the severity of damage. The entire process involves a wide range of services which includes emergency response, water extraction, mold removal and remediation, moisture monitoring, dehumidification and HVAC cleaning. In addition to these services, we help homeowners in the process of filling an insurance claim, restoration of electronic equipment, and temporary climate and power control.
At ServiceMaster Recovery Services, we have you as our only priority. We always keep our word, and we are dedicated to respond immediately to water damage emergencies in West Allis. Don't hesitate to call us to mitigate water damage in your office or home. Our team will use our advanced water restoration techniques and equipment to extract standing water quickly, detect hidden moisture, and clean and dry your office or home. We will finish the restoration process with professional sanitizing and deodorization agents for your safety and comfort.