Commercial Water Damage Restoration Service in Akron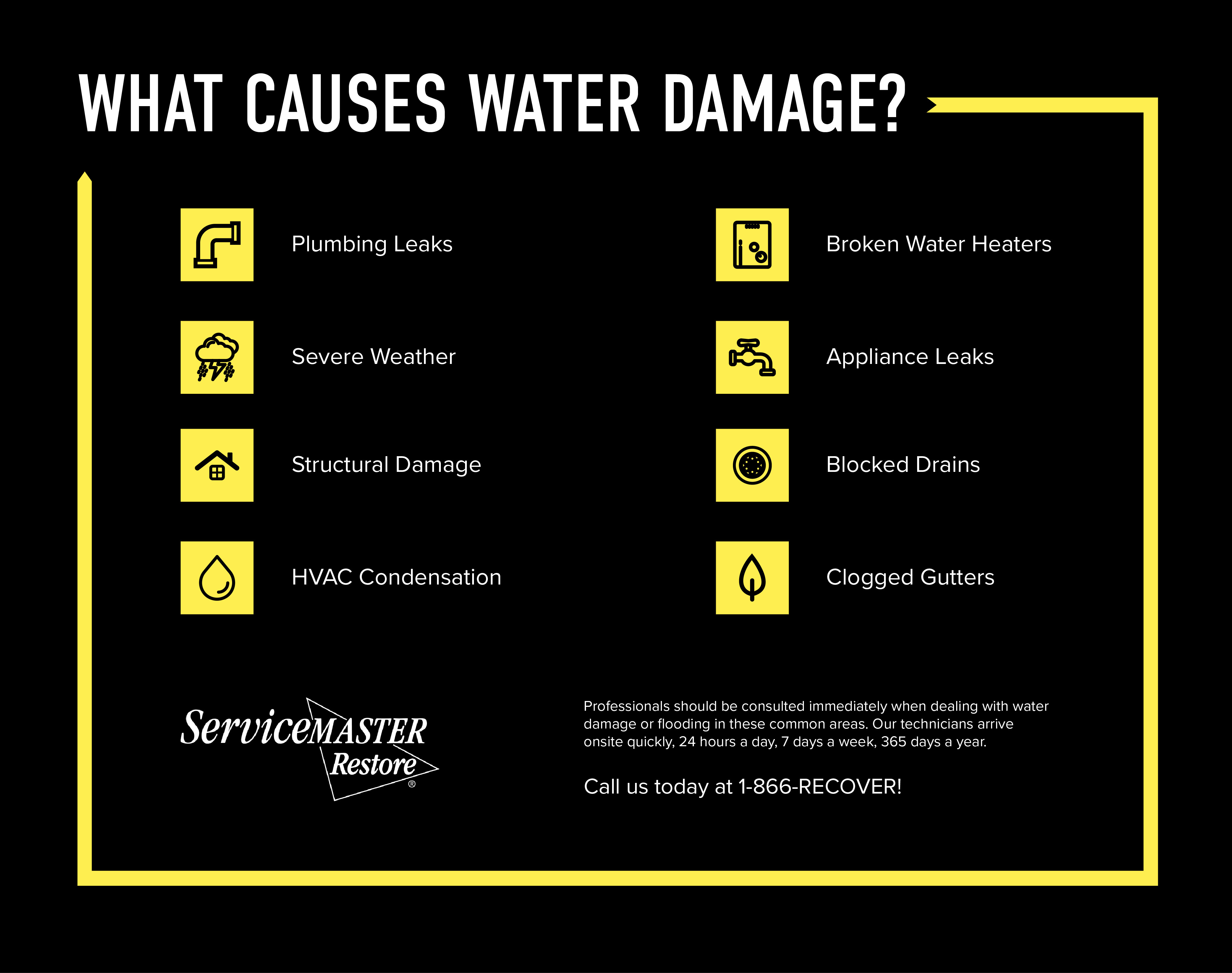 Our community sits upstream of the Cuyahoga River. This means we're at moderate risk of flooding over the next several years. According to research, there's more than a 26% chance that flood damage will impact 4,000+ properties. Could yours be one of them?
Trust ServiceMaster by Disaster Recon - Akron for water damage restoration services in Akron. We mitigate water damage from flooding, bad weather, burst pipes, or other water-related disasters. We are a locally owned business. So we understand that you can't risk shutting down your business for an extended period. Our licensed professionals deliver superior quality commercial restoration. Our solutions reduce interruptions to your business operations.
We're available 24 hours a day, 7 days a week, 365 days a year. We give you access to water damage services when you need them most. We use a rapid response system that ensures you'll get a reply to your query within a couple of hours. From there, we're formulating a plan to support your situation and reduce further damage.
Call ServiceMaster by Disaster Recon - Akron at (330) 624-9657 to get in touch with our Akron restoration service experts today.
A Detailed & Reliable Process for Commercial Water DAmage Cleanup
You want to keep your commercial property safe. We face that challenge with our thorough recovery process. We help mitigate residual damage and clean up affected areas.
Our Akron water damage pros follow a restoration process that includes:
Containing and marking off severely damaged areas
Removing sitting water using advanced equipment
Assessing any mold growth and presenting options for removal
Deodorizing rooms and promoting good air quality
Evaluating structural elements for damage
Water-related destruction can cost upwards of $100,000 to tackle if left untreated. Our restoration service specialists in Akron are standing by 24/7. We keep the recovery running smoothly so that you can get back to business as usual.
For emergency service, call (330) 624-9657. Or contact us online for more information about our water damage restoration solutions.