Fire and Smoke Damage Restoration in Omaha, NE
ServiceMaster Restoration Services
Few disasters can match the danger and magnitude of a fire. Fires generally start in an instant, engulf your property quickly, and threaten the lives of all those who are inside. Getting everyone out of the home or building safely and having the fire put out is a huge relief; however, you can't hesitate to start the restoration process because the secondary damage may become more extensive than the damage from the fire itself.
Our professionals at ServiceMaster Restoration Services are ready to respond to your emergencies in Omaha, NE with our fire damage restoration services. We will stabilize and repair the damage to your property caused by the fire, and we can effectively contain and restore secondary damage from soot, smoke, and other corrosive byproducts.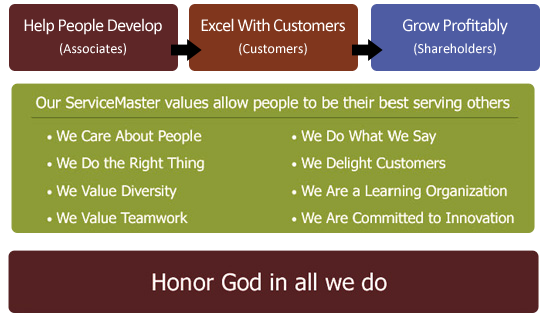 Property Damages Caused by the Smoke and Soot
The damage from a fire is often extensive because there are so many elements of a fire that each cause different types of damage. The fire itself is destructive to anything in its way, and it leaves behind soot, smoke, and corrosive byproducts that actively cause damage long after the fire is out. Surfaces and objects affected by soot and corrosive byproducts may become discolored or burned, and many household surfaces are vulnerable to permanent damage from these materials.
But calling for fire damage restoration services as soon as the fire is put out will help prevent widespread damage from soot and corrosive byproducts, as well as prevent smoke odors from spreading through your home.
Experience and Certified Fire Damage Cleanup
The technicians of ServiceMaster Restoration Services have the expertise and advanced equipment to clean up and restore the damage caused by fire, smoke, and soot. We use advanced chemical cleaners that can remove the damage caused by soot and corrosive byproducts from most materials, and our deodorization methods will completely remove residual smoke odors.
You can expect the following steps with our fire and smoke damage restoration services:
24/7 communication and immediate response
Emergency stabilization of the property
Emergency pre-cleaning
Content cleaning
Content pack-out
Wall and ceiling cleaning
Odor removal
Smoke Damage Restoration – What to Do:
Contact ServiceMaster Restoration Services once the fire department gives you permission to help prevent permanent damage.
If the temperature outside is over 60 degrees, open all doors and windows to air out your home or building.
Clean chrome, aluminum, porcelain, and Formica surfaces affected by soot.
If your furnace is a forced air furnace, change the air filter.
Remove loose soot from the air by covering all return and supply registers with a damp cheesecloth.
Throw away all exposed food.
If the power is out, remove everything from your refrigerator and clean the inside thoroughly.
Smoke damaged clothing and textiles must be submitted for restoration dry cleaning.
Smoke and Soot Removal – What NOT to Do:
Do not touch porous surfaces, including drywall, wood, or upholstery that have soot damage because the oils in your hand can penetrate these surfaces and worsen the damage.
Do not try to remove soot from your walls because you can make the problem worse with improper cleaning methods.
Do not try to clean carpeting or upholstery affected by soot.
Do not use electrical appliances until they are tested to ensure they are safe.
Do not use ceiling fixtures if the ceiling is wet.
Your safety and that of those around you is the most important concern during a fire, and beginning the restoration should be your most important concern after the fire to salvage as much of your property as possible. Our professionals are ready to provide emergency fire and smoke damage restoration services 24 hours a day in the Omaha, NE area. Make sure to call us at (402) 279-4645 for your fire and smoke damage emergencies.