Be Essential In Your Community With The Credibility of ServiceMaster Restore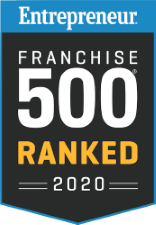 Are you ready to be the go-to solution for home and business owners who are in need of help after a disaster? As a ServiceMaster Restore franchise owner, you'll be there for your community in their time of need. Our restoration franchise offers you the chance to take your future into your own hands. With us, you'll lead a team of highly trained technicians who have specialized experience with fire, flood, smoke, and mold damage repairs.
For more than 65 years, ServiceMaster Restore has provided the highest level of service to commercial and residential customers of disaster restoration services. We've drastically exceeded expectations and have helped our customers get their lives back to normal as quickly as possible.
When you choose to provide these indispensable services to clients at their time of need, you join a long legacy of passion for excellence and superior customer service. Backed by the tools, resources and ongoing support of this award-winning brand, you'll have everything you need to run a successful business and achieve your goals
What Separates Us From the Competition:
Comprehensive training within our state-of-the-art facility, as well as ongoing training for franchise owners and their staff
Insurance company National Accounts with potential for recurring revenue*
Expert business, sales and marketing support in addition to national advertising
Up to 80% financing of the initial franchising fee is available to qualified applicants. Available discounts: Industry experience, business conversion, military veterans, minority and women
Franchisee intranet and technical hotline
Join the nationally recognized brand that has been perfecting its services, training and systems for more than six decades.
Available Financing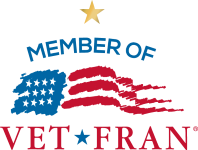 The ServiceMaster Acceptance Company (SMAC), our affiliate, can finance up to 80% of your initial franchise fee (for well-qualified candidates), equipment credit and supply costs to help you start your business and fund your growth through the first year.
A 20% discount is available off the initial franchise fee for military veterans, and a 10% discount off the initial franchise fee for women and minorities.
Discover More
From 2015-2017, many of our disaster restoration franchisees had average annual gross sales over $1.27 million.**
Today our more than 850+ franchise locations throughout North America are a testament to the health of our business model and the skill of our franchisees.
Building a competitive restoration business requires specialized resources, and ServiceMaster Restore delivers. Whether it's helping franchisees develop business through our national account development team*, enhancing operational efficiencies, or exploring new markets, we have proven strategies to address your business priorities.
* National accounts are not available in all areas, and referrals are not guaranteed.
** Based on average annual gross sales during the three-year period 2015-2017 for disaster restoration Ownership Groups who have been in business for at least three calendar years, as stated in the 2018 ServiceMaster Franchise Disclosure Document.
When you become a ServiceMaster Restore franchise owner, you're not just opening a scalable business – you're making an impact on the community.