Why Opt For Our Services
With all the storm, flooding and hurricane damage suffered by homeowners and business owners in Long Island, New York State the last few years, people are looking for home construction and restoration companies that are dependable and trustworthy. Well, ServiceMaster By American Restoration Services, Inc. is here to put an end to all your worries. Our highly trained crew will finish the job professionally and efficiently.
Check out our testimonials — we'll let our satisfied customers do the talking. We'll return your home or business to clean, healthy, livable conditions and help you breathe easier again, literally.
ServiceMaster By American Restoration Services only utilizes cleaning products that are green efficient. We guarantee we won't harm the environment or your environment. If you have a water or fire damage emergency or need cleaning or repairs to your property, contact us immediately at (631) 459-4158 or toll free at (877) 624-9085. You can even email us from this website, servicemasterbyar.com. Our courteous, knowledgeable customer service representative will calm your fears and advise you how and when you can set up a free consultation. So when Mother Nature leaves you with a mess, you don't have to do the dirty work. Let us handle it for you.
ServiceMaster By American Restoration Services will leave your home clean once again.
Our Team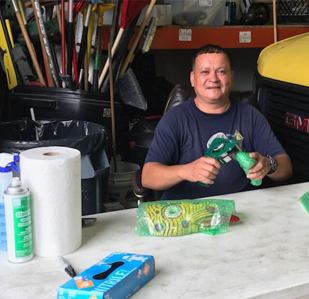 ​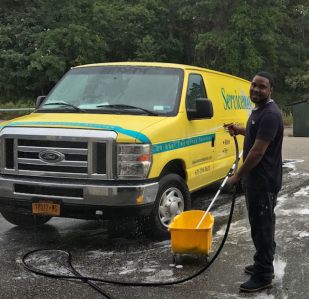 ​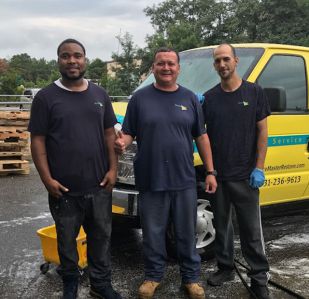 ​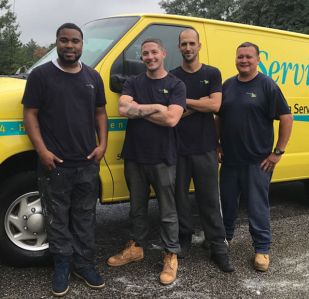 ​