Need emergency cleanup services in Long Island, New York as soon as possible? You have come to the right place. ServiceMaster By American Restoration Services, Inc. a 24 hour Emergency Service Company. We have been serving Long Island for over a decade. ServiceMaster is a hundred year old company that is nationally recognized and locally owned.
We provide professional cleanup service, specializing in water, fire, mold damage restoration. If you become a victim of flooding, mildew, smoke or structure damage we are the company to call for all your service needs. No mess is too big or too small for us. We are fully licensed and insured and our services are available 24 hours a day, 7 days a week. We are here to serve you! Call us today!
Our Services
Here are some of the services we provide in your time of need:
Smoke Damage Restoration
Flood Damage
Construction/Reconstruction
EMPLOYEE OF THE YEAR
Keith DeLeva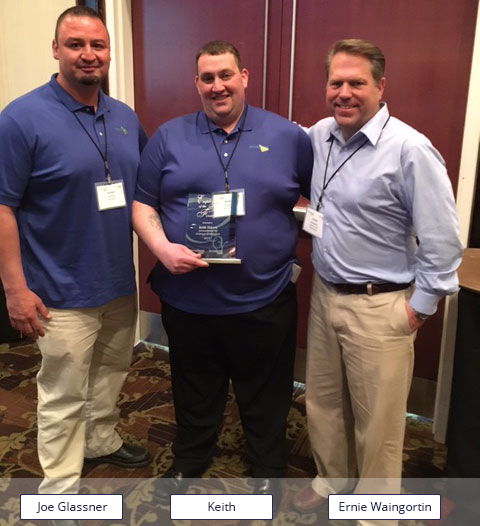 Keith DeLeva has been a Manager/Project Manager with ServiceMaster by American Restoration Services, Inc. for six years. His job duties include: Answering all after hour calls, inspects every job, scheduling /dispatching all crews, writing estimates, manage job with adjusters, customers and vendors when needed.
Keith's expertise is driven from his many years in the mitigation business. He was there just after Hurricane Katrina hit New Orleans, working day and night to help restore people's homes. He was there just after 911, where he oversaw a multitude of surrounding residential and commercial buildings that were affected by water or fire due to the destruction of the Twin Towers. He also oversaw a massive amount of mitigation jobs during Hurricane Sandy andKatrina. Through his experiences, he is known in the region among other franchises as the "go –to" person for any technical or procedural questions they may have, and always does it with a great attitude and smile! He is always guiding, accessible, genuine, committed and has many years in the restoration industry. Keith prides himself on his accessibility at any time of day to all customers. He is a person of great moral character; he cares about people around him and always strives to do the right thing in all situations. Congratulations Keith you are an asset to our team!