About Us
ServiceMaster by Integrity is locally owned and operated by Ed & Dawn Prevost. We are located in Amsterdam, New York and are part of the franchise system of the ServiceMaster Company, which is the largest provider of cleaning and restoration services in the United States. Simply stated, our goal is to help property owners that have experienced a disaster recover and resume their lives as quickly and hassle free as possible. We achieve this through unrivaled customer service, highly trained employees, and the most modern tools and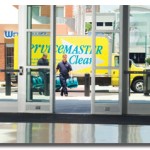 equipment available today. ServiceMaster by Integrity has served thousands of customers since opening its doors in April of 2002. We have more than 20 years experience in the cleaning and restoration industry. Our dedication to customer service has enabled ServiceMaster by Integrity to grow to a network of four franchises covering Albany, Fulton, Montgomery, Schenectady and Schoharie counties in New York. With a dedicated team of professionals and a constantly expanding inventory of equipment and vehicles, we are available anytime, day or night to quickly respond to your emergency service needs. No matter what the emergency, fire, water, smoke, mold or trauma, you can count on ServiceMaster by Integrity to get there fast. We are usually on site within 1-2 hours and will stabilize the situation, secure your property and begin mitigation immediately.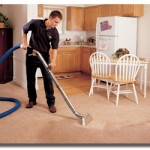 We work with all insurance companies. We can handle the process for you from start to finish. In most cases, the insurance company will pay us directly. You have enough to deal with when disaster strikes, we'll help relieve the stress and get things back to normal fast.
ServiceMaster by Integrity is the premier choice for restoring your property when disaster strikes. No other company strives harder to restore your property and peace of mind than ServiceMaster by Integrity. We do this with a three-step process:
1. We seek out the latest and most advanced training for our employees. Our industry is changing quickly. The value that we offer as a restoration company is the ability to restore damaged property at a much lower cost than replacing damaged property. Staying on the cutting edge of knowledge in our industry enables us to process the job as efficiently as possible so that you can get your life back on track with the least amount of interruption.
2. We possess a large inventory of tools and equipment to get the job done. Every job is different. Our goal is to get your property restored as quickly as possible, with as little interruption to your daily routine as possible. Our arsenal of tools includes advanced extraction equipment, portable furnaces, dozens of air-movers and dehumidifiers, and infrared camera technology. We have what it takes to pinpoint the problem and fix it.
3. We provide over-the-top customer service. When disaster strikes, it's not just the physical damage to your property that is so devastating. The emotional and mental stress can be overwhelming. Seeing your family possessions floating in your basement or not being able to live in your home due to damage is very unsettling. Our professionally trained staff understand this and go above and beyond to respect your home and property. We thoroughly explain the entire process before we begin and will communicate with you every step of the way so that there are no surprises.
Our Guarantee
ServiceMaster by Integrity guarantees our service to be the best available. We also guarantee your cleaning experience to be exceptional. If you are not happy with our cleaning, we will promptly and happily return to re-clean any areas you are not satisfied with. If you remain unhappy with the result, we will refund your money with a smile.