Residential Water Damage Restoration in Ames
Fast Response & Superior Restoration Results After Water Damage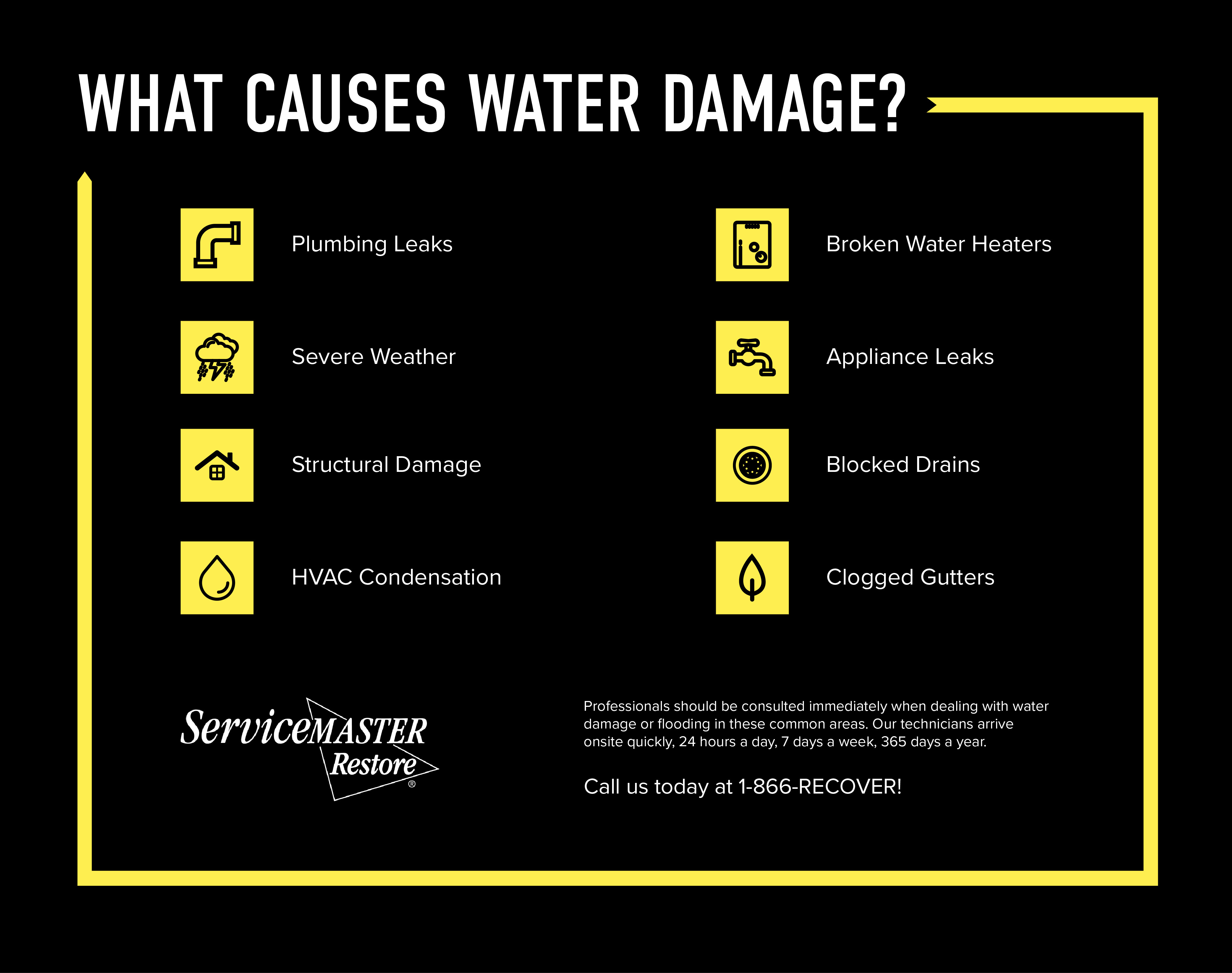 From a leak that you know is happening somewhere within your pipes to a water heater malfunction or a flood after a storm, there are unfortunately many ways that water can damage a home. If it's not taken care of as quickly as possible (and properly), that water creates even more problems by promoting electrical hazards, causing expensive repairs or replacements, and providing areas for hazardous mold to grow.
In these times, it's important to have experienced professionals to rely on. Those who know how to handle restoration from start to finish, regardless of the source or complexity of the situation. And professionals like that can only be found at ServiceMaster by Rice - Ames.
Homeowners choose our team because they know they can expect:
Convenient appointment times for non-emergencies, and 24/7 availability for unsafe emergencies
On-time arrival for scheduled appointments and reliable communication
A thorough diagnosis of the problem to determine the best solution and custom plan of action
Transparent pricing before any work begins with no hidden fees or surprise charges
Expert guidance from start to finish, from people who have been through these situations before
100% satisfaction guarantees for your peace of mind
Of course, we don't expect you to take our word for it – that's why we ask our customers to share their experiences in these local testimonials. It's a great way for us to ensure that we're delivering satisfactory results consistently and let others know about how we do!
Call today with any water damage restoration questions.
Water Damage Restoration Process
Even though each situation requires a tailored process to cover all the details, there are common steps throughout.
Our approach to water damage restoration includes:
An assessment of the damage to determine the extent of the issue and a timeline for recovery
Water mitigation to prevent the damage from spreading further throughout your property and belongings
Helping you get back to normal with a focus on returning your property to pre-loss condition and getting your possessions back in their rightful place
Some of the reasons that water damage happens are:
Roof leaks
HVAC condensation
Foundation cracks
Toilet clogs
Water line break
Plumbing leaks
Burst pipes
Malfunctioning sump pump
Drain blockages
Gutter clogs
Severe weather
Keep in mind that this list is by no means exhaustive. If you have a water damage problem and need restoration services in Ames, don't hesitate to reach out.