Residential Water Damage Restoration in Cedar Rapids
Restoring Your Home, Health & Happiness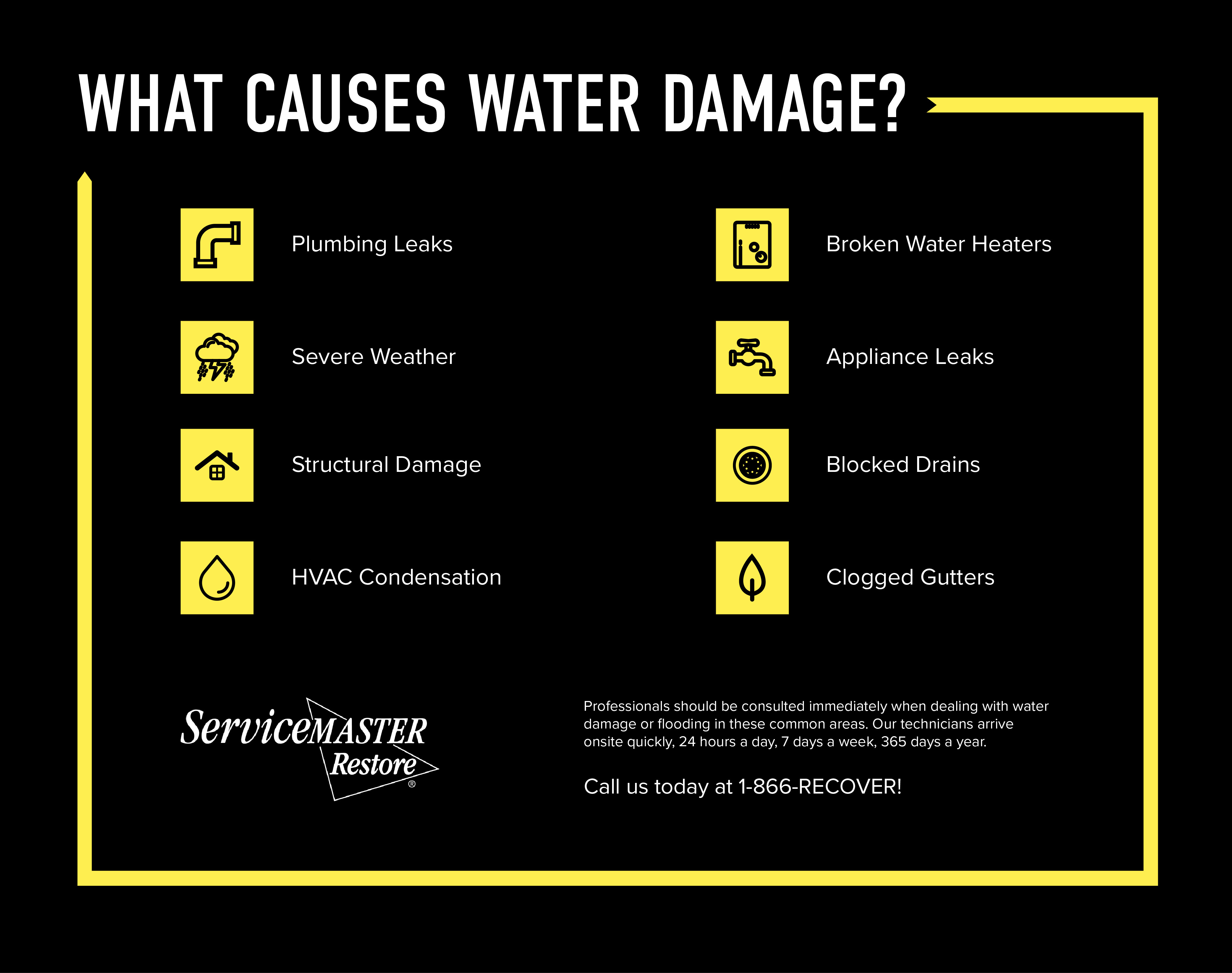 Dealing with water damage is one of the most devastating problems your home can face. It can lead to structural issues, mold, and nasty odors, all of which may linger for a long time, potentially making your property inhospitable. Fortunately, ServiceMaster by Rice - Cedar Rapids is here to help restore your home to its former self. We proudly offer Cedar Rapids residential water damage service backed by 65 years of experience. Our technicians are equipped with the cutting-edge tools and technology designed to get your home back to its pre-loss condition as soon as possible. Within 24 hours, we will call a claim representative to assess the scope of damages and discuss emergency services. And with a focus on communication above everything else, our goal is to help you feel empowered through the claims and service process.
Our Cedar Rapids residential water damage team is here to assist you in:
Pre-loss planning
Water damage restoration
Weather damage restoration
Mold and mildew detection and removal
Odor removal
Proudly Providing Residential Water Damage Restoration in Cedar Rapids
At ServiceMaster by Rice - Cedar Rapids, we have seen firsthand how unexpected disasters like storms and floods can affect the average homeowner's life. That's why we commit to a strict timeline when it comes to the restoration process. First, we will conduct an inspection, and assess the extent of the damage. Next, we will begin water mitigation to prevent further damage to your property and belongings. And last but not least, we will start the recovery process, focusing on removing any water, structural drying, and returning your home to its pre-loss state.
When you call our experts for residential water damage restoration in Cedar Rapids, you get:
24/7/365 availability for emergency services
Wide variety of resources and tools
National standards and a strong set of ethics
Team of highly skilled and trained restoration professionals
The bottom line water damage can occur at any time, for almost any reason. That's why it's always good to have an experienced restoration company in your corner for when disaster strikes. Luckily, our experts are here when you experience residential water damage, whether from blocked drains, burst pipes or leaking roofs.
Contact ServiceMaster by Rice - Cedar Rapids today, and let our experienced team help you return your home and your life back to normal again.