Residential Water Damage Restoration in Iowa City
Your Reliable Resource for Rapid Restoration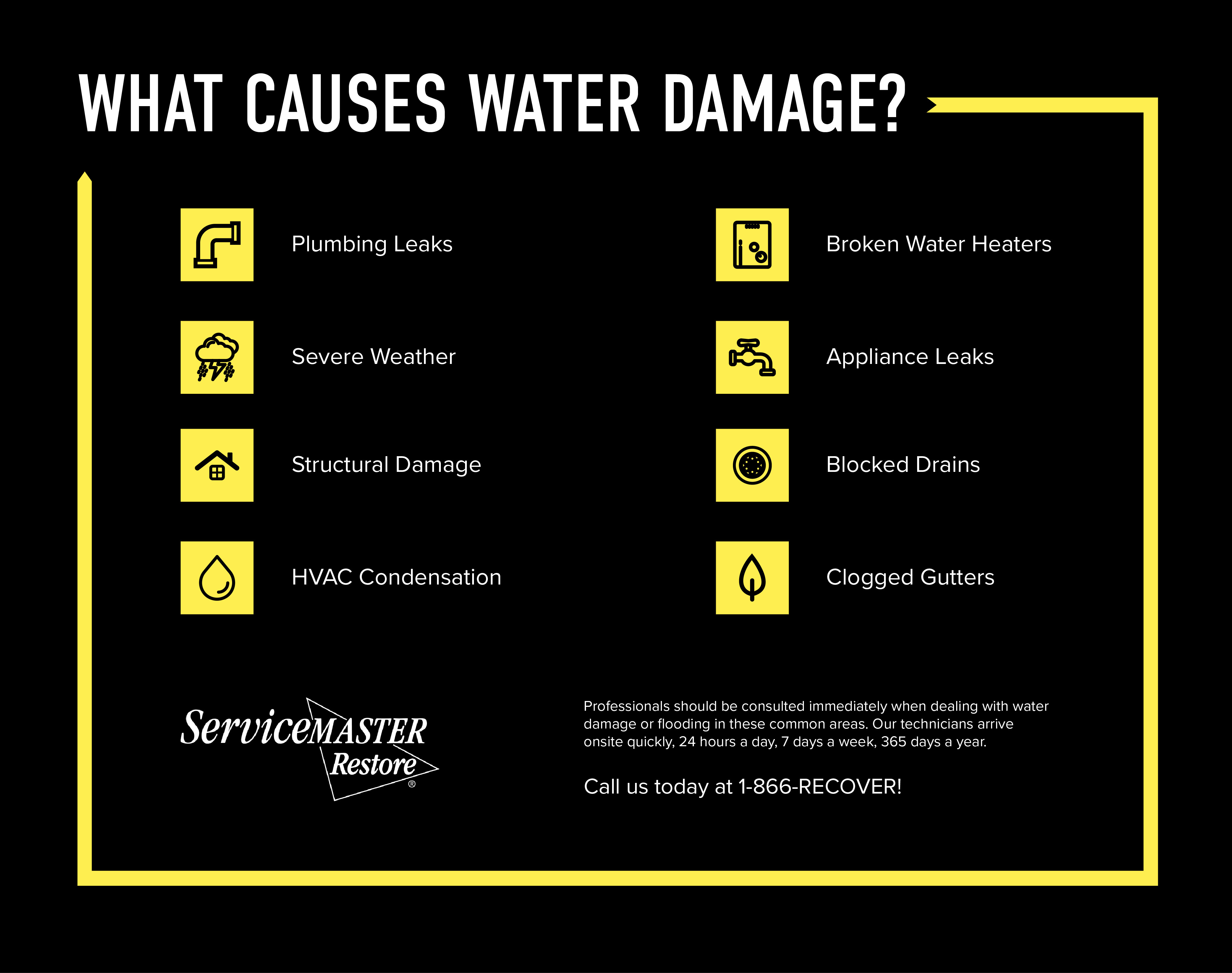 When it comes to the safety of your home and family, your community even, water damage can become an overwhelming and potentially scary situation. Beyond stagnant, potentially contaminated water soaking into possessions and furnishings, there is now a dangerous electrical hazard happening.
Plus, hidden water not treated properly can lead to hazardous mold growth. And that makes it exponentially more important to ensure that you're bringing in experts for recovery. The last thing you need is toxic mold growing somewhere you don't see, spreading airborne particles and creating infestations.
Don't panic. You've found ServiceMaster by Rice – Iowa City, and our professionals can be there ASAP to inspect everything and begin the mitigation process. Water mitigation means drying and dehumidifying immediately to prevent the damage from worsening.
Essentially, we need to stop what's happening as quickly as possible before we can begin the process of restoring your home and possessions back to pre-loss condition.
CALL (641) 329-3837 OR REACH OUT ONLINE TO GET IN TOUCH WITH OUR WATER DAMAGE RESTORATION TECHNICIANS Today!
What Causes Water Damage?
Though a basement flood might be one of the first things that comes to mind, water damage can happen in many ways, such as:
Plumbing leaks
Pipe bursts
Water heater malfunction
Appliance leaks
Roof damage
Gutter clogs
Sump pump failures
HVAC condensation
Foundation cracks
Water supply line leaks
Drain blockages
Heavy rainfall
Severe weather
Of course, this list is by no means exhaustive. Sometimes, you might not notice that there's a hidden leak until the situation has become severe. Other instances could be coming home from vacation to a pipe burst that soaked through floors. Maybe a storm brought torrential rain and winds, tearing shingles away from the roof and leaving your home exposed.
Emergency Water Damage Restoration in Iowa City, IA
No matter how you ended up with water damage, don't hesitate to reach out for help. Our emergency services are available 24/7, which means that people will be there to answer your call and dispatch a crew to begin an assessment.
If your home has been damaged and needs security, we will tarp the roof and board up any open windows, doors, or walls to keep out the elements during restoration.
You can count on our team to be there for you throughout the entire process from start to finish. Any questions or concerns you have, we're here to address. Even something like navigating insurance claims can be tricky – but we're by your side.
Call us today or reach out online for residential water damage restoration in Iowa City.