Trauma And Biohazard Cleanup And Restoration
ServiceMaster of Athens specializes in handling Biohazard Remediation for residential and commercial properties in Athens, GA and the surrounding counties. Our courteous and qualified staff will disinfect your home or business of potentially infectious materials. These services can include human or animal bodily fluid cleanup, hoarding cleanup, and viral contamination.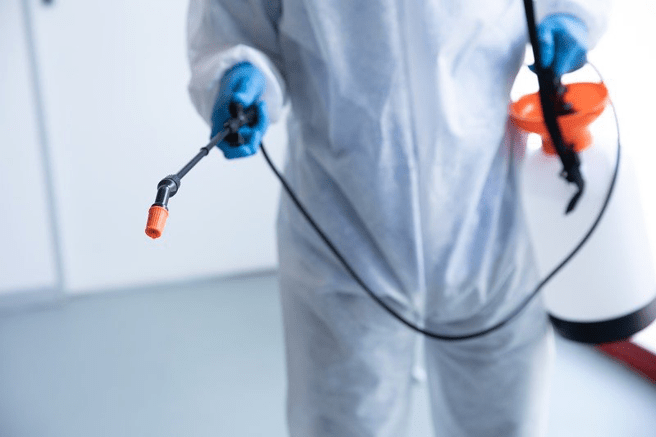 We Are Athens, GA's Biohazard Cleanup Company
ServiceMaster of Athens only uses EPA registered disinfectants for biohazard cleaning services. We make sure each surface is treated for the required amount of time to work properly. Our biohazard technicians follow the CDC guidance on the proper use of air chambers and air scrubbing throughout the cleanup process. We will work with you to ensure your property is professionally cleaned as soon as it has been cleared for work. From carpet cleaning to removal of biohazardous waste, we've got you covered.
Biohazard Cleanup Services For:
Homes
Offices
Hotels
Churches
Schools
Nursing Homes
And More
Emergency Response Cleanup Process
Using our carefully developed protocols, ServiceMaster of Athens forms a cleanup project plan specific to your family or company's needs. Each situation is unique and can present their own health risks. This can include medical waste with bloodborne pathogens that cause disease in humans if improperly dealt with. The Personal Protective Equipment (PPE) used by our staff reduces the risk to our team members and our clients alike.
Crime Scene Cleanup
ServiceMaster of Athens offerslocal biohazard cleanup in Athens, GA and surrounding counties for commercial and residential properties. Our expert crime scene cleaners are trained in the sterilization and restoration of crime scenes and other traumatic situations including suicide and undiscovered deaths. We completely clean the trauma scene including the removal of biological materials. We are able to communicate directly with your insurance company and hopefully reduce some of the stress during this chaotic time. From landlords to homeowners to commercial property owners, we have the trained staff and tools to get the job done right.
Serving The Athens, GA Community
ServiceMaster Of Athens is committed to providing our community with quality compassionate cleaning and restoration services. We understand that catastrophic emergencies are stressful and overwhelming. We will stand by you throughout the process to ensure you are taken care of. Reach out to ServiceMaster of Athens today to learn more.