Commercial Storm Damage
STORM DAMAGE IN BUSINESS? WE DEAL WITH IT
Commercial property damage caused by severe weather can be devastating to your business, and repairing it can be a complex undertaking. To get storm damage restoration completed quickly and safely, you need a restoration service company that specializes in bringing your business back to its pre-loss condition. At ServiceMaster of Cobb, we are the experts when it comes to storm damage restoration to your commercial property.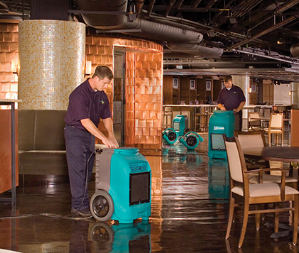 COMMERCIAL STORM DAMAGE RESTORATION SERVICE
In the unfortunate event that you encounter damage to your commercial property following a storm, ServiceMaster of Cobb can assist with restoring your commercial property back to its pre-incident condition with a minimal amount of disruption.
ServiceMaster of Cobb has been providing a complete and inclusive storm damage restoration service covering all major restoration work for commercial properties.