FIRE AND SMOKE DAMAGE RESTORATION in Prescott Valley
Reliable Fire Restoration Company Near You
Nothing is more traumatic than facing a loss from fire. We can help! That's why we're standing by and ready to serve, 24 hours a day, seven days a week. Call for emergency assistance as soon as you experience disaster.
We are experts at fire damage restoration, fire cleanup, smoke and odor removal, floor renewal and carpet care:
We may be able to restore your carpets and even get them cleaner than ever. Call for fire damage cleanup across Prescott, Cottonwood, Sedona, and the Verde Valley.
Rely on our professional smoke and fire damage restoration services of. At ServiceMaster of Prescott we specialize in the cleaning and deodorization of all of your contents.
Fires, large or small, can cause a great deal of smoke damage and odor, especially when air currents carry the fire's soot, smoke and odor throughout your entire property. We'll assess your situation and immediately customize the course of action needed to restore your home and peace of mind.
Our Prescott Valley fire damage restoration experts have you covered in the event of a fire, so that you have one less thing to worry about.contact us or give us a call now at(928) 272-6095.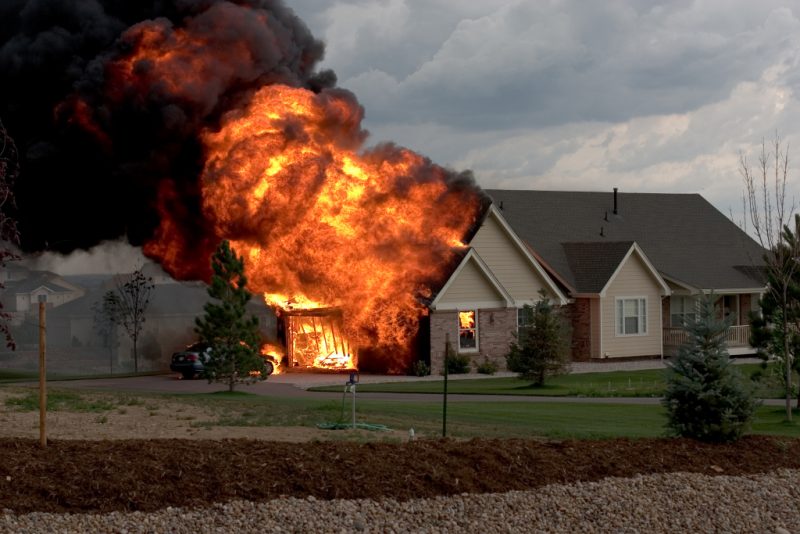 Common Causes of Residential Fires
House fires are a tragedy for those affected, and understanding the causes of residential fires is key to being able to prevent them. The causes are varied, though typically stem from sources such as:
cooking
heating appliances
electrical hazards
candles
smoking
Many accidental fires can be attributed to leaving lit candles unattended, not using fire guards with open fires, or carelessness in the kitchen, particularly when dealing with heat sources such as fryers or ovens.
Faulty electrical wiring is another often major source of house fires; these are more common in older buildings where properties may have been neglected over prolonged periods of time.
Additionally, a build-up of dust in the filters of air conditioners and dryers can be a major hazard. To ensure the safety of your property, it is important you check your home regularly for any causes which may lead to internal fires.
Smoke Damage Restoration
Smoke residue pressurizes during a fire and can permeate cracks and crevices of your structure and deposit odors and trace materials on many of your belongings. Soot from the smoke can cause the contents to corrode or discolor permanently if emergency smoke removal services are not performed quickly. It is important that the cleanup begins as soon as possible.
Before reconstruction can begin, our structural cleaning ensures that new materials will not be contaminated from previous damage. Using state-of-the-art equipment, products and technology, ServiceMaster of Prescott thoroughly cleans the damaged areas of your structure.
Our process removes odor causing materials and potentially hazardous conditions. Removal and treatment happens first, before reconstruction takes place. We'll keep you informed every step of the way in determining the best course of action for restoring your structure and contents.
If your home has suffered from fire and smoke damage, reach out to one of our restoration experts today!Contact us online or call(928) 272-6095.
Board Up Service
When a disaster strikes, securing your damaged property needs to be an immediate concern for the safety of your family and property.
Our certified disaster restoration technicians at ServiceMaster of Prescott will be the first on the scene to board up your home.
Our goal is to put your mind at ease by restoring security to your property, minimizing further damage, and preventing theft and vandalism.
Pack Out Service
Pack out refers to the process of packing the contents of a single room or your entire home. We're the pros at ensuring your belongings are protected and safe when pack out is performed.
We'll work fast to clean, dry, inventory and store the contents of your home in a climate controlled storage facility. Your belongings are secure until your property is restored and they may be returned.
Call(928) 272-6095 orcontact us online for fire damage restoration from our team of professionals in Prescott!