Water Damage Restoration in Roanoke, VA
Emergency Water Damage Restoration & Mitigation Services Near You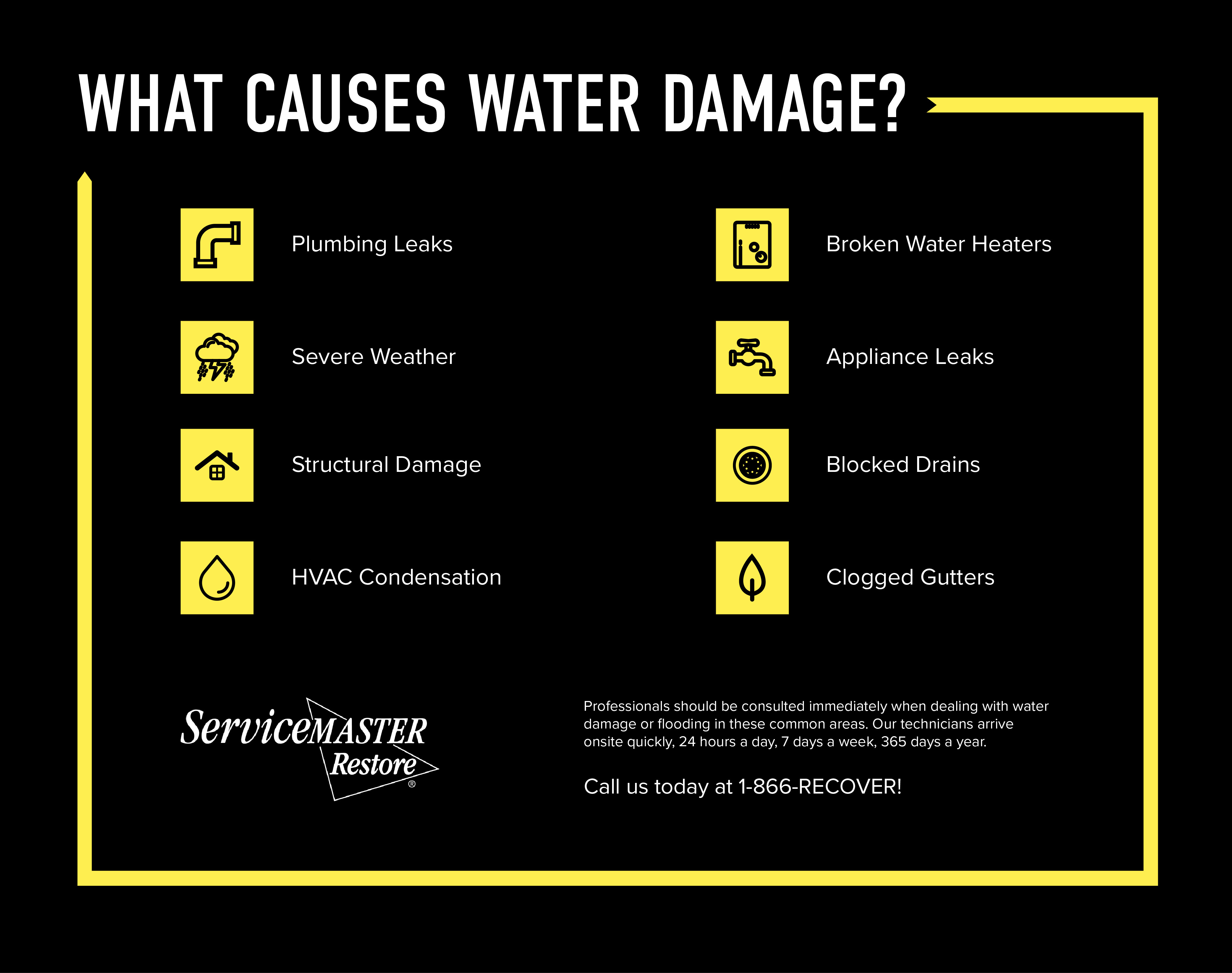 From burst pipes to a natural disaster, flooding inside your home can come from anywhere. In Roanoke, VA, we've experienced a total of four major floods over several decades. While that number may seem small, even minor flooding can cause significant damage.
We understand that any type of property damage is devastating. It leaves you confused and unsure where to turn. Water damage restoration in Roanoke is not something to leave up to just any company. You want a team you can trust to handle the water damage restoration process. Trust ServiceMaster of Roanoke to take control of the situation. We provide exceptional flooding restoration services to help you recover after loss.
For reliable flood and water damage restoration in ROANOKE, VA, Call us at (540) 269-5887 or CONTACT us online to get a free quote.
Mitigating Water Damage
Our restoration service pros in Roanoke spend years training. We excel at supporting homeowners who've experienced property loss. We present viable solutions to mitigate the water damage while considering your emotional turmoil. Our Roanoke water damage restoration experts are courteous, professional, and discreet. Our goal is to help restore your peace of mind.
Protecting Your Home with a Comprehensive Recovery Process
Recovering from a flood requires the right team and a detailed process to get you back on your feet fast.
Our Roanoke flooding restoration process involves:
Removing water and moisture structural damage and secondary issues like mold occur
Dehumidifying affected areas to remove the moisture before foul odors set in
Using state-of-the-art equipment to remove water from surfaces
Cleaning and treating areas with antimicrobial and sanitizing agents
We do more than comprehensive restoration of your home. We also work with your insurance provider to support you through the claims process. With us, you get prompt, convenient recovery solutions. We help restore your home to its pre-loss state.
Contact us online or call(540) 269-5887 for more information about ouremergency water damage restoration services in Roanoke!