FIRE & SMOKE DAMAGE
Experiencing a fire in your home or office can be an extremely traumatic event. Fire and smoke residues vary in character from dry particles to smeary flakes, even sticky residues occur sometimes.
When construction materials such as glue and solvents burn, toxic gases are released. Damage restoration and smoke removal is a complex task that should only be performed by a professional emergency restoration company. These can be extremely dangerous and should be handled with extreme caution.
Clean up your Phoenix-area home of fire and smoke residues with ServiceMaster Restoration by Desert Dry.
Call us at (602) 691-6757. We guarantee a one-hour response time.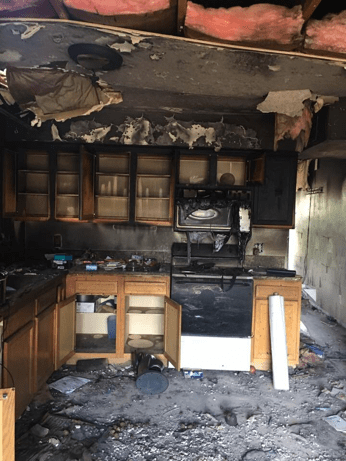 Our Fire Restoration Process
The fire restoration process involves several steps to ensure that the damage is repaired and the area is safe for re-occupancy. These steps include:
Assessing the damage and safety of the structure. This will help our team form their game plan for the most efficient restoration process
Removing debris and contents from the home to be salvaged or thrown out
Cleaning soot from any salvageable items and surfaces
Repairing structural damages such as walls or ceilings
Smoke cleaning & deodorizing to bring freshness back to your home
Restoring electrical systems if necessary
Replacing any destroyed furniture or fixtures
After each step of this process it's important to inspect all work performed in order to make sure that everything has been done correctly before moving on to the next step.