Water Damage Restoration in Troy, New York
Providing Water Mitigation in Upstate New York
As one of our most precious resources, water can unfortunately cause many problems in the home when it flows to places it doesn't belong.
At ServiceMaster Restoration Services - Green Island, our Troy, NY restoration experts work quickly to inspect damages and safely restore your home or business to pre-loss condition.
When we arrive on the scene, we will quickly identify sources of moisture so that our plan prevents future problems along with restoring current damage.
Searching for trusted water damage restoration in Troy? Count on our experts. Give our team a call at (888) 678-7983 or contact us online to request your service. We're available 24/7!
What Causes Water Damage?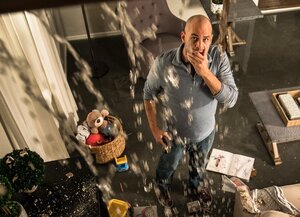 Water damage can occur for any number of reasons, including:
Plumbing Leaks
Clogged Gutters
Severe Weather
Structural Damage
Roof Leaks
Appliance Leaks
Sump Pump Problems
Washing Machine Supply Line Cracks
Burst Pipes
HVAC Issues
Clogged Toilets
Common areas that are impacted by water are those closest to pipes and those most susceptible to floods, including ceilings, kitchens, and basements.
What Is the difference between Water Mitigation and Water Damage remediation?
Water mitigation and restoration are two very important steps in the overall water damage restoration process.
Water Mitigation
Water mitigation is where we remove the water and essentially prevent any further damage from happening.
Water Damage Restoration
The restoration process is where we restore your home to it's pre-loss state.
This may include:
Repairing plumbing
Repairing and installing new studs and drywall
Repairing and installing new flooring
Performing any electrical repairs
Painting
There can be a lot of work involved with restoration - but we'll take care of it. We'll walk you through the process and keep you up to speed. We're the water damage restoration company that will help you rebuild.
Request your water damage restoration service today by dialing (888) 678-7983 or reaching out to us online. You can trust us to help 24/7, 365 days a year.
Places Out of Sight Where Flood Cleanup Services Are Still Needed
After water damage hits your property, there are certain spaces that may be affected, even if you can't see them. In the event of water damage, it's critical to be aware of these areas to protect the integrity of your home.
Where can water collect out of sight after a flood?
Underlays, Subflooring, & Baseboards – You may remove wet carpeting or wood panel flooring, but it's important to also check that the layers below haven't been impacted as well as the trim that covers the seam between the floor and wall.
Drywall or Insulation – Though your walls may not appear damaged, there's a good chance water has seeped behind them, affecting both drywall and potentially insulation if the water is left too long.
Drainage Systems – Check to ensure your home's drains are clear from debris that could be blocking access to the city's sewage systems.
Shower Tray – This is the tray that directs water flow into the shower drain. Checking underneath it for trapped moisture is very important to prevent mold from growing in this often unthought of area.
Essentially, anything in your home that has something underneath it must be inspected. If left untreated, the moisture can compromise structural integrity and create an environment for hazardous mold to thrive.
Dealing with water damage on your property? Call us at (888) 678-7983 to request your service from our water damage restoration experts!
Contact Our Water Restoration Company in Troy Today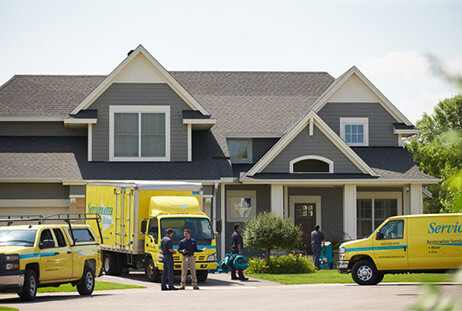 If your home has been damaged by water, it is important to call a professional water restoration company in Troy as soon as possible.
At ServiceMaster Elite - Upstate New York, we offer water damage restoration and remediation services throughout Troy and surrounding areas.
We Work Quickly to Restore Your Home!
Our water remediation experts will work quickly to remove any water and moisture from your home and take steps to prevent further damage.
We understand the importance of acting quickly in these situations, and we will do everything we can to return your home to its pre-damage state.
Contact ServiceMaster Elite - Upstate New York today to learn more about our water restoration company in Troy.
For thorough water damage restoration in Troy, New York turn to ServiceMaster Restore by calling (888) 678-7983.