Mold Removal in Columbus, OH
Mold Remediation Near You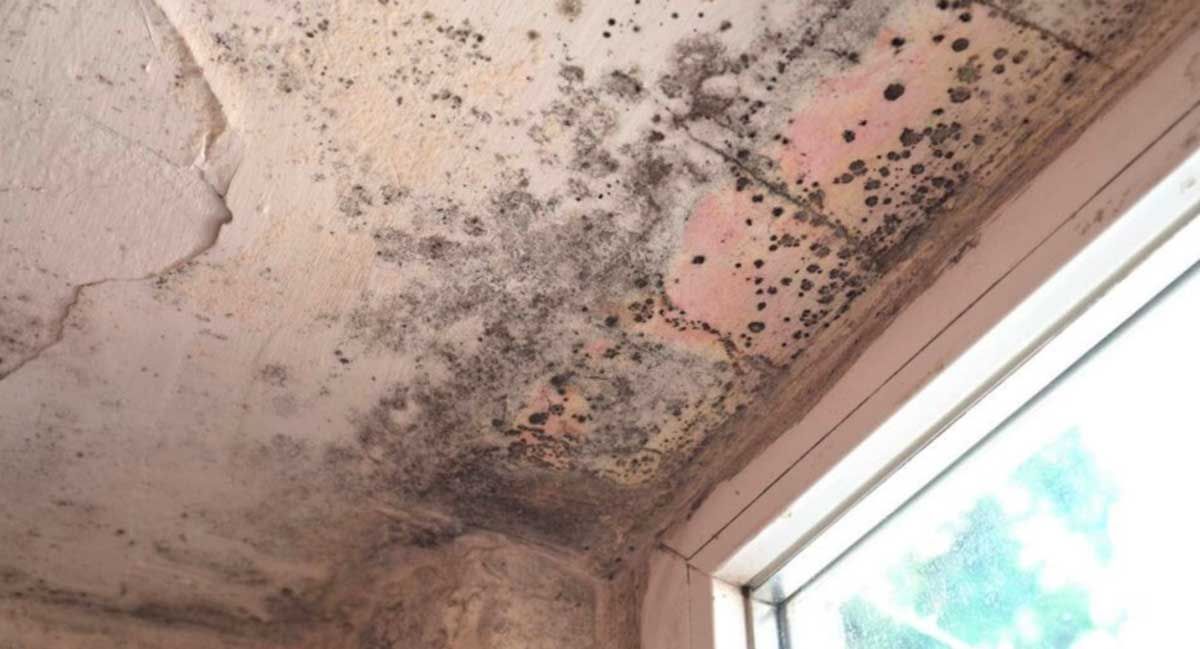 Mold is a natural part of the environment. Both indoor and outdoor, mold spores can be found hanging out on surfaces or floating in the air. They're relatively harmless in this state, but they become a bit more dangerous under the right (or wrong) conditions. When found in always wet and sometimes dark conditions, mold will begin to grow and spread quickly.
Get mold remediation in columbus that will make your home livable and safe. call(614) 454-3850 orcontact us now to get started!
Causes of Mold Infestation
Mold can be caused by a variety of issues, all involving some level of water damage:
Roof leak
Plumbing leak
Appliance mishap
Heavy rainfall
Flooding in home
Poorly ventilated bathroom
At ServiceMaster by Angler - Columbus, we understand how overwhelming and stressful mold at your property can be, which is why we have 24/7 experts ready on standby 365 days of the year to help you out! We also provide comprehensive drying and dehumidification services to ensure your property is 100% moisture free.
Left untreated mold can cause structural damage to your property spreading to other areas around property, produce lingering odors, and bring a lot of health risks. Our mold experts can complete the proper tests to confirm mold growth in the home and mold exposure to your family. Once the mold is confirmed, our team of mold damage restoration experts will hunt down the location and assist with the proper mold removal and restoration services.
Mold Grows Quickly
When water damage is experienced, it's just a matter of time before mold begins to grow. In fact, the growth can begin in as little as 48 hours! This could occur near the ceiling, wallpaper, baseboards, flooring, carpeting, and even in furniture. Big or small, it's best to make sure any type of water damage is completely dried, cleaned up, and properly restored by a team of professionals to prevent mold growth as soon as possible.
Experiencing mold problems? contact our mold treatment experts!
How Can I Tell If My Home Has Mold?
Mold can be one of the most complicated forms of home damage to spot, and this is because mold loves to grow in dark and hard-to-reach spots, usually out of sight. Often, homeowners don't realize they have mold until they experience some of the common symptoms of prolonged mold exposure.
Some common warning signs of mold include:
Coughing
Sneezing
Sore throat
Congestion
Headaches
Watery and itchy eyes
Visible dark spots around home
Strong, musty smell
If you're experiencing these flu-like symptoms or have experienced any type of water damage recently in the home, be sure to request an inspection from ServiceMaster by Angler - Columbus.
Why Hire ServiceMaster
ServiceMaster has been serving the Columbus community with professional mold treatment solutions for over 65 years! We pride ourselves on providing restorations services with integrity and tact, so you can feel comfortable leaving the difficult to work us. We provide 24/7 emergency mold remediation so we can get the job done as quickly as possible. When you choose ServiceMaster, you'll receive expert assessments, genuine care, 24 hour support, and clear communication. Our team of mold removal experts is here to for all of your restoration needs!
Ready to get help? Request your mold damage restoration services in Columbus by dialing(614) 454-3850!
You Have Questions & We Have Answers
PROVIDING YOU WITH ALL THE INFORMATION YOU'RE LOOKING FOR
How do I remove mold from my home?

While you may consider DIY mold removal or remediation in the home, it's best to skip the online guides and opt for a professional solution. Any type of mold growth in the home needs to be taken seriously and should always be dealt with using the correct chemicals, proper protection, and insight from true experts.

Calling a professional mold removal and damage restoration company ensures:

- Your area is successfully restored to its pre-mold conditions

- The area is completely dried to ensure mold does not return

- Proper tests are completed to ensure quality indoor air quality

- Your peace of mind and the health and safety of your family

What is the danger of mold?

Since mold virtually exists everywhere in and around your home, it shouldn't be too dangerous. While mold spores hitching rides on your clothes or pets, and those who flow in and out of your living room, can be and is usually harmless, any type of mold growth in the home is dangerous and should be removed from the space immediately.

What is the difference between mold removal and mold remediation?

When getting rid of mold there are usually two processes that are most used by professionals being mold removal and mold remediation. While the same purpose, both provide two different outcomes when dealing with mold problems.




Mold removal is the process of removing mold spores from the surface. Mold remediation however is a more complex process that involves cleaning mold from a surface and preventing it from returning. Mold removal is a faster and cheaper process than mold remediation, as mold remediation is more complex, but helps prevent future mold growth.




If you are unsure of which mold treatment service to get, it is best to contact a professional who can provide a mold inspection and determine the severity of the mold problem. If you are in need of either mold removal or mold remediation, contact our experts as they are highly specialized in both mold treatment processes!

What should I do if I find mold in my home?

If you find mold in your home, it's important to take action immediately. First, identify and fix the source of moisture that is causing the mold growth. Then, take steps to remove the mold and clean up the affected area. If the mold covers a large area or if you are experiencing health problems related to the mold, it's recommended that you contact a professional mold removal company.

How can I prevent mold growth in my home?

To prevent mold growth in your home, you should keep humidity levels below 60%, fix any water leaks or moisture problems immediately, ensure good ventilation in bathrooms and other high-moisture areas, and regularly clean and maintain your home's HVAC system.

How much does mold remediation cost?

The cost of mold remediation can vary widely depending on several factors, including the size of the affected area, the severity of the mold growth, the type of mold, and the location of the mold. On average, the cost of professional mold remediation can range from $500 to $6,000 or more.




For a small, isolated area of mold growth (less than 10 square feet), the cost of mold remediation may be relatively low, ranging from a few hundred to a few thousand dollars. However, if the mold has spread throughout a large area of your home or is caused by a significant water damage event, the cost of remediation can be much higher. It's important to note that many insurance policies do not cover mold remediation, so it's important to check with your insurance provider to see what is covered under your policy. Additionally, it's important to choose a reputable mold remediation company that is certified and experienced in dealing with mold issues to ensure that the remediation is effective and thorough.