Water Damage Restoration in Columbus
Professional Disaster Restoration Services Near You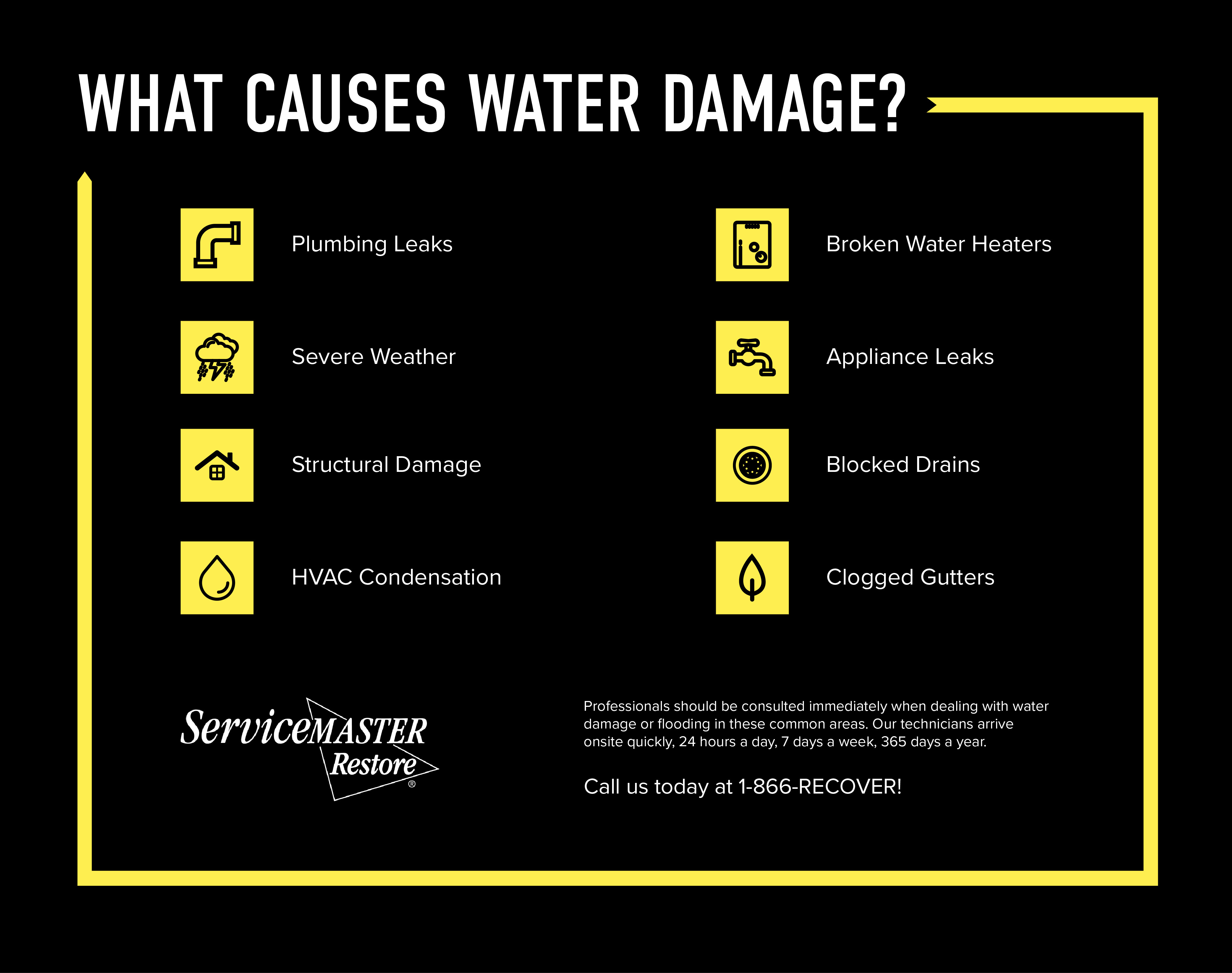 Even though water is one of our most precious resources and we conserve it for sustainability, the one place water is not wanted is in the home. Incredibly destructive if not handled properly, water causes electrical hazards, expensive damages, and toxic mold growth. Fortunately, ServiceMaster by Angler - Columbus is here to guide you through this ordeal. Our restoration experts are highly trained, licensed, and insured to safely conduct mitigation and restoration. What's the difference between those? We're glad you asked.
Mitigation is the process of creating a plan to stop damages at the source and prevent things from worsening. Restoration comes after mitigation, where we'll install new walls or flooring, and ensure the structural soundness of the property.
Contact us online or call (614) 454-3850 for our assistance with water damage restoration in Columbus.
Our Water Damage Restoration Process
We operate on a 3-step approach, which begins with a thorough assessment of damages. After the inspection, we'll begin mitigation to minimize the effects of the excess water. Once that's complete, the water damage restoration process can begin.
Every situation is different since water damage can come from many sources. Whether you're experiencing the aftermath of a flood, roof damage, pipe burst, or something else, we'll work with you to establish a custom plan that gets your property back to pre-loss condition (or better!).
I've Got Water Damage! What Should I Do?
Don't panic – there are several steps you can take before professional help arrives. There's no time to waste, though, so here are our recommendations:
As soon as you notice water damage, call our restoration experts. We're available 24/7, every day of the year for emergencies.
Turn off the electricity if you need to enter a room with standing water.
Mop and blot up as much water as you can – do not use a vacuum.
Remove any floor coverings that are not permanently fixed – do not attempt to tear up flooring.
Relocate photos, art, décor, and books to a dry location.
For heavy furniture, place pieces of aluminum foil between the legs and the ground to stop water from spreading.
Dial (614) 454-3850 or contact us online for rapid water damage restoration in Columbus.