Insurance Professional Benefits
Assisting Home & Business Owners with Their Restorations
Damage to your policyholder's home or business can be quite a stressful experience. ServiceMaster Restore® is here to help them get back to normal as quickly as possible. We are a residential and commercial restoration company that offers a network of experienced Disaster Restoration professionals who are fully prepared to assist with damages caused by fire and smoke, floods, and other disasters. With over 65 years of industry experience, you can count on us to provide your policyholder with the peace of mind they need.
Learn more about our:
Click below to register and get access to our Industry Training Media Center.
When we are contacted, we immediately take action to assist our clients. We are always on-site within two to four hours to help minimize the damages to your policyholder's property, including protecting valuable electronics, furniture, documents, and data from further damage.
YOU'RE KNOWN FOR GOING ABOVE AND BEYOND FOR YOUR POLICYHOLDERS – SO ARE WE.
How can you stay at the top of your game as an insurance agent? It's simple – choose the right champion. Get a 1-up on your customer satisfaction scores when you recommend ServiceMaster Restore. Give us a call today at1-800-respond.
ServiceMaster Restore provides something very important to insurance carriers, and it's something no other disaster restoration company can match. It's genuine partnership. As an insurance professional, you know your recommendations of restoration companies are critical to customer satisfaction. When you recommend ServiceMaster Restore you can rest assured that you've recommended a company focused on delivering the highest level of customer satisfaction.
BASED ON A RECENT J.D. POWER RESEARCH STUDY:
According to a recent J.D. Power Research Study, customers are more satisfied with their insurance carrier when they recommend a restoration company, instead of having to find one on their own. The study recorded that customers who were recommended a company, reported a score that was 29 points above the average.
It also showed that recommending ServiceMaster Restore specifically, provides proven increased customer satisfaction scores. Policyholders who were recommended ServiceMaster Restore reported a score 22 points higher than other companies.
Furthermore, the study shows an increase of 230 satisfaction points when policyholders feel they have a clear understanding of each step in the claims process.
*The J.D. Power U.S. Property Claims Satisfaction Study is a syndicated benchmarking study profiling the experiences of customers from the largest insurance providers throughout the United States. This research details the importance and impact of the overall customer experience on satisfaction and explores customers' commitment to their insurance provider.
WHY RECOMMEND SERVICEMASTER RESTORE?
We value and put great emphasis on the importance of Comprehensive Training & Certification for all our employees, as well as ongoing training for both franchise owners and their staff. Our staff is trained to make sure all critical information is captured upon intake, so the claimant doesn't have to repeat it.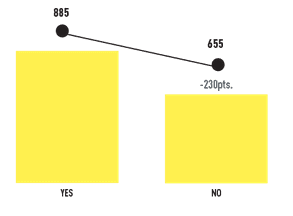 We provide industry-leading claims management for both the policyholder and the insurance carrier. It is important that customers have a clear understanding what the next steps are in the claims process. From the first notification of loss, all the way until the final settlement, we take care of your policyholders. We have guides that help policyholders every step of the restoration process, to guarantee consistent, clear communication and understanding of what happens next. Your policyholders are never in the dark with us.
We use the latest technology to ensure your claimant knows exactly what to do each step of the way. We are IICRC certified. At ServiceMaster Restore, we measure our success through customer satisfaction. Our service level agreements are monitored in real-time to determine any adjustments or corrections necessary to ensure we provide the best solutions for our customers.
Take the first step toward improving your customer satisfaction today, by becoming a part of the industry's only carrier satisfaction-focused restoration program.