Carpet, Floors & Upholstery
ServiceMaster by McCann makes carpets, flooring, and upholstery look their best
Commercial Carpet Care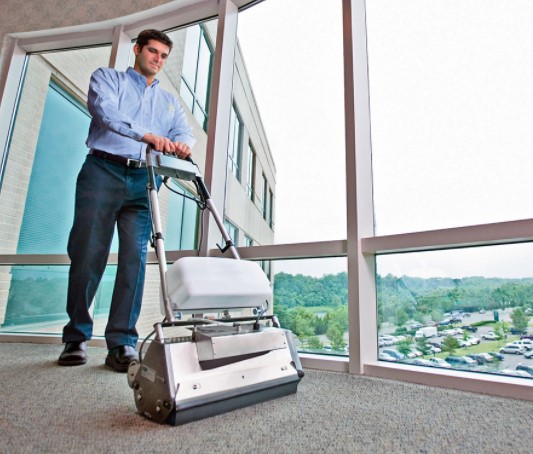 Your carpet is often the first impression you make when someone walks in your building. Make sure you look your best and maximize your carpet investment with ServiceMaster by McCann carpet cleaning.
Get the most out of your carpet. Our programs for continued care use innovative products and techniques along with the manufacturer's latest care instructions to extend the life of your carpet and keep it looking clean and fresh. We help prevent soil from building up in the carpet fiber base and avoid the dull, lifeless look of carpets that are cleaned too infrequently. Routine carpet care also prevents matting, spotting and excessive wear, leaving a more consistent and pleasant appearance overall.
Enjoy a better-looking carpet and avoid the cost of frequent replacement, all for a low monthly investment. Plus our clear, manageable fees eliminate surprises or increased costs from one cleaning to the next.
We have the experience and most advanced methods and materials for maintaining your carpet's appearance and your company's image. That's why thousands of businesses depend on ServiceMaster Clean nationwide for commercial specialty cleaning needs.
Our commitment to thoroughly understand your needs and provide simple billing are just two of the ways we make it easy to do business with us. Contact us today to create a specialized cleaning plan.
Hard Surface Floors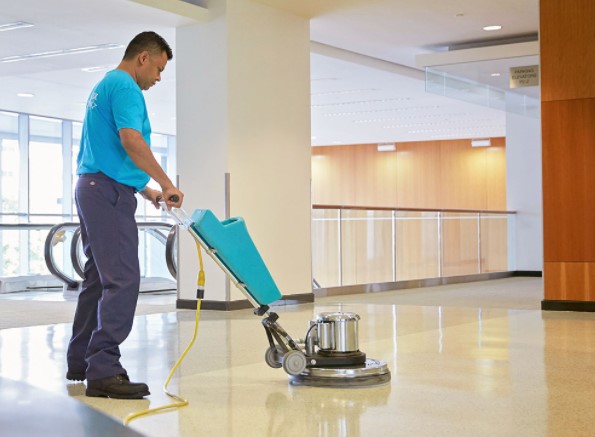 Beautiful hard-surface floors can be one of the most impressive features of your facility. When regularly and correctly maintained, they can do more than create good impressions on your employees and guests. Attractive, well-maintained floors can help enhance your professional image, while providing a clean, safe working environment.
Count on ServiceMaster by McCann to keep your hard-surface floors looking their best. Whether they are marble, vinyl, ceramic, quarry, tile, wood or other materials, we will custom design a care plan for your needs. ServiceMaster by McCann uses the best floor care products and most innovative equipment and methods for optimal effectiveness. Combined with over 50 years of experience and the research and development of a national provider, we have the expertise to service hospitals, schools, grocery stores, retail stores, high-tech and many other kinds of facilities. Maximize your hard surface floor investment with a care program from ServiceMaster by McCann.
Upholstery Cleaning and Preservation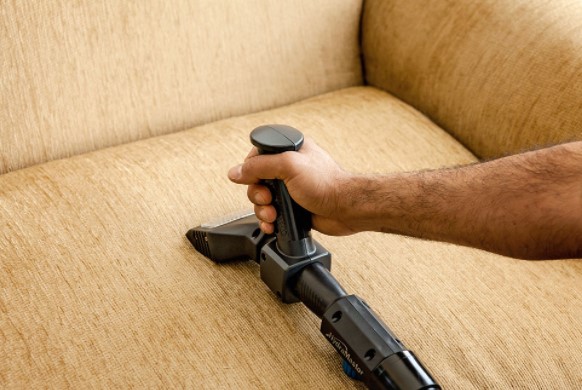 Keep your upholstery's appearance professional and avoid the cost of replacement with regular, thorough cleanings from ServiceMaster by McCann. Our highly effective systems clean a wide variety of fabrics, improving the appearance of your facility. Working with manufacturers' suggested treatments along with our unique materials and techniques, we can carefully pre-treat, cleanse and dry your upholstery. Chairs, sofas, fabric screens and other office furnishings are cleaned on-site, and are ready for use the next business morning.
Specialty Cleaning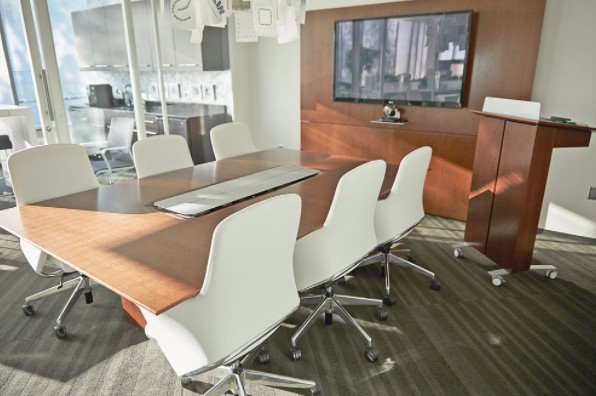 Wood furniture cleaning and protection
Wood furnishings are a valuable investment for your business. Make sure they are protected properly with the expert care of ServiceMaster by McCann. We use highly developed products, processes and equipment to gently, but effectively clean and preserve wood furnishings, ensuring lasting beauty and a professional appearance. Our products are specially formulated to nourish and enhance wood surface depth and sheen, and exclude harmful ingredients like alcohol and silicone, which actually damage wood finishes and attract dust, rings and finger marks.
Computer cleaning
ServiceMaster by McCann offers proprietary cleaning processes to keep your business running optimally, by effectively sanitizing and protecting computer systems. In addition to dust accumulation that can damage a computer's delicate components, computers can be unhygienic hot spots for offices. Bacteria, viruses, skin flakes, oils and grime can collect on keyboards and monitor screens. Protect two of your most important assets—your employees and your computers—with regular cleanings by ServiceMaster by McCann.
How Often Should You Get Your Floors Professionally Cleaned?
In general, once or twice a year is a good standard, however how often you get your floors cleaned can change based on how much traffic your business or office gets, and what line of work you are in. For some, floor cleaning are beneficial more often. Additionally, some businesses may want to consider the time of year when thinking about getting their floor cleaned. Here at ServiceMaster by McCann we have the experience to efficiently and expertly meet all your commercial floor cleaning needs. To learn more about what we can do for you, contact our team today.
Contact our team today to get help with your professional floor cleaning needs.