Commercial Mold Remediation in New London
Mold Removal by Certified Technicians in Connecticut
Mold exists everywhere, indoors and out. However, mold growth of any type inside a building can have a negative impact on the health of the people inside. Not all types of mold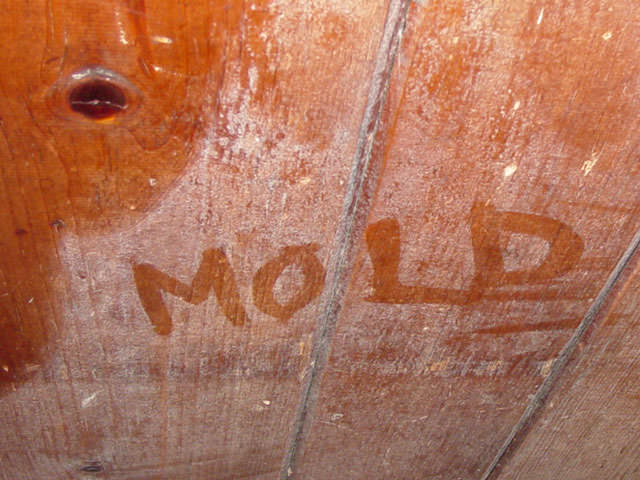 contain mycotoxins, toxic substances that can cause health problems when breathed in or absorbed through the skin, but even non-toxic molds contain chemicals that can cause and agitate allergies.
Beyond the health risks associated with mold growth, it can often cause significant damage to the surfaces where it grows and, when left unaddressed, it can even produce serious structural damage in your property.
At ServiceMaster Restoration by Wills, our experienced technicians deliver certified mold removal and remediation in New London and throughout Connecticut to keep you, your family, your employees, and your customers safe from the harmful effects of mold.
For a free quote on Mold Remediation in New London, call us at (203) 633-7591 today!
Code-Compliant Mold Removal & Remediation in New London
Unlike other asbestos and other hazardous materials, mold removal and remediation does not have clear regulations or specified "safe levels."
However, the EPA has provided these goals for contractors seeking to perform successful mold remediation:
Eliminate Moisture: Controlling moisture is essential to stopping mold growth. During the remediation process, all sources of moisture should be identified and mitigated.
Remove Detectable Mold: All visible mold, as well as materials and surfaces damaged by mold and any detectable mold hidden in wall cavities, cabinets, or closets should be removed. There should not be any noticeable mold odors by the end of the remediation process. All mold -- even dead mold -- presents a potential health hazard to building occupants.
Ensure Indoor Air Quality: The mold remediation process can release millions of spores into the air, which increases a building's overall mold spore count. These mold spores can remain in the air for weeks, get redistributed through indoor ventilation systems, be inhaled, or even re-settle on surfaces. Remediation should include a final air sampling to show that the concentration of mold spores inside the building are similar to those found outside.
Perform a Follow-Up Visit: The mold remediation technicians should return for a follow-up visit to inspect for any signs of new or overlooked water damage or mold growth.
Demonstrate Healthier Indoor Air Quality: Occupants of the building should have no building-specific health complaints or physical symptoms related to mold when returning to the treated space.
Mold Removal & Remediation in New London
Mold damage requires a trained, professional contractor. Different species of mold may require different safety requirements and remediation methods. In some cases, an unaided visual examination may not be enough to tell if a stain is mold growth or another issue.
Choosing a Mold Remediation Contractor
Make sure the contractor you choose has the necessary experience, certifications, and training to provide thorough and effective mold remediation.
When not properly trained or experienced, some mold technicians will overlooksources of humidity and moisture, which provides an environment for the mold to keep growing. This will result in a repeat mold remediation process, meaning more expense and more health risk.
Our Advanced Mold Remediation Methods
Our Certified Mold Remediators (CMR) at ServiceMaster Restoration by Wills - New London are trained to perform thorough mold removal using a variety of equipment and effective mold cleanup methods. We take care to contain our work area to limit any spread of released spores, allergens, and other potentially harmful contaminants.
For the final cleanup, we use HEPA (High-Efficiency Particulate Air) vacuums on the remediated areas once everything is completely dry and any contaminated materials have been removed.
We also use HEPA vacuums to clean up any dust that may have settled on surfaces outside the remediation area.
We provide free estimates, in writing, for all commercial and residential mold remediation. Our commercial restoration services are available for industrial buildings, hospitals, schools, apartment buildings, workplaces, and other commercial structures of all types.
ServiceMaster Restoration by Wills is ready to help you. Call (203) 633-7591 or reach out online to request a free quote on mold removal in New London.