October 2021 Agency Contest
Calling all ghosts, ghouls and goblins.
I have filled this jar with Candy Corn.
Can you guess how many calories are in the jar?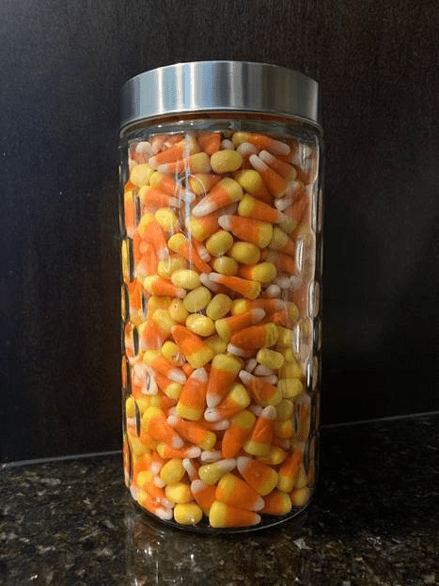 Here's a hint…there are between 5,100 and 6,100 total calories in the jar!!!
Click Here to Submit Your Guess
Remember, you get one guess per person, per office and your guesses
must be submitted by email by the last business day of the month!
The office who guesses closest will win lunch for the entire office,
courtesy of ServiceMaster by CGI. Good Luck and happy guessing.
Last Month's Winner!
Congratulations to Cassandra Servin with the Aubrey Maxie Farmers Agency in Spring, TX!
There were 1,229 total mini jaw breakers in the jar, and Cassandra submitted the winning guess of 1,230 missing it by just 1!
Remember, you can't win if you don't play.
I will post their picture when I deliver their lunch later this month.