September 2023 Agency Guessing Game!
Take me out to the ballgame, take me out to crowd…
The Astros are right in the thick of things battling for first place in the month of September.
So, I have a jar full of Cracker Jacks for you to try to guess.
I left them in the bags so they will be fresh!
There are between 3,500 and 4,500 total calories in the jar.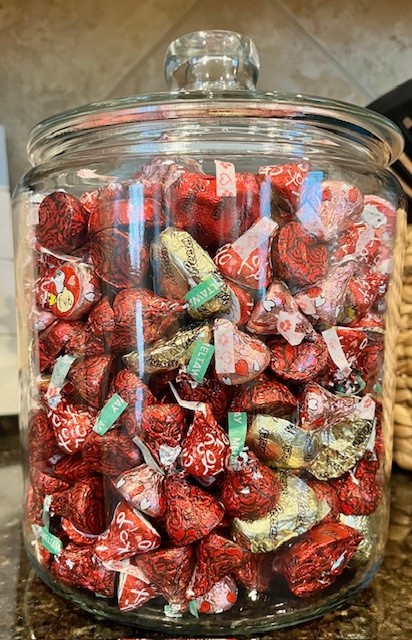 Click Here to Submit Your Guess
Remember, you get one guess per person, per office and your guesses
must be submitted by email by the last business day of the month!
The office who guesses closest will win lunch for the entire office,
courtesy of ServiceMaster by CGI. Good Luck and happy guessing.
August's Contest Winner!
There were quite a few close guesses in August!
Congratulations to Gary Tunstall with the Jared Ragsdell State Farm Agency in Cypress, TX!
There correct number was 14,208 and Gary submitted the winning guess of 14,214 missing by just 6!
He has won lunch for office from ServiceMaster by CGI. Thanks to everyone who plays along.
Remember, you can't win if you don't play!