Residential Mold Removal Services in Phoenix
Safe, Certified & Professional Mold Remediation Near You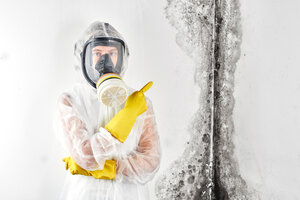 Mold is one guest you're not likely to welcome into your home. It only takes a small amount of undetected water in the right environment to begin growing mold, which can become hazardous to your health. At ServiceMaster Restoration by ORC - Phoenix, our mold experts can detect and remove toxic mold colonies, bringing clean air back to your home.
Common indicators of mold in the home include:
Health Issues – allergy symptoms or onset asthma may appear when you're at home and disappear when you go out.
Damaged Walls – whether from warping, peeling, or bubbling on walls, these are signs that water may be hidden and harboring mold.
Discolored Spots – typically found on walls or ceilings, you might notice black, green, or other abnormal spots of color.
Rusted Pipes – condensation and pipe leaks can cause corrosion leading to rust, which may also result in mold growth.
If you suspect mold growth, it's a good idea to call in professional assistance to ensure the source has been found and remediated.
Call us at (623) 745-8211 for safe, thorough mold removal services in Phoenix.
Air Circulation to Prevent Mold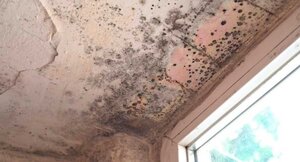 Even in dry climates like Phoenix, moisture can become trapped in warm, dark environments and cause mold growth – excessive moisture is the most common cause of mold in homes.
You can take precautions in your home to help keep mold at bay, including:
Using Fans
Adding a Dehumidifier
Opening Windows
Keeping Dryer Vents Clean
Emptying Exterior Vents Routinely
Removing HVAC Vent Obstructions
Scheduling Maintenance Checks
These extra steps promote increased ventilation throughout your home, which is an easy way to improve air quality by circulating fresh air rather than allergen spores. We have specialists available 24/7 for emergencies, and you can contact us online with questions any time of day.
If you notice signs of mold growth, call (623) 745-8211 for expert mold damage remediation in Phoenix to ensure your air quality is healthy.