Fire & smoke damage restoration
One of the biggest questions people have when they need Fire and Smoke Damage Cleanup is, how long will it take?
Anyone who has had a campfire knows that the odor left in your clothes can last a long time. While a sweatshirt can be thrown in the washer and hopefully be made to smell clean and fresh again after a wash or two, there is no such easy solution on cleaning a home that needs Fire and Smoke Damage Cleanup.
Using the analogy of a campfire you can imagine what your house would smell like if a campfire had been burning in your living room for a few hours. However the solution to cleaning up the smoke that clings to your walls and all your possessions and the odor that clings to the air in your house is not easy. Special care has to be taken when doing Fire and Smoke Damage Cleanup as trying to do the work yourself could cause more damage.
The length of time needed to remediate a smoke damaged home or business can vary according to many variables including the source of the smoke (plastic, protein or wood) as well as the severity of the loss. While the time it takes to do the job right can be frustrating the results are worth the wait.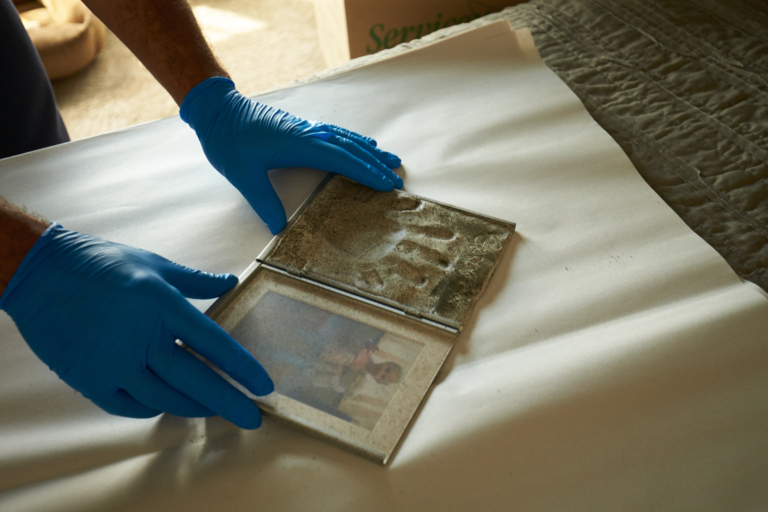 ​
Fire and Smoke Damage:
We understand that experiencing fire and smoke damage can be difficult, but rest assured you have selected the right people to do the job.
Years of experience in returning homes and offices back to normal and helping families and individuals just like you make us the best choice for emergency services.
We are known for our consistency, speed and high standards of customer service.
Our goal is to restore your property as quickly and efficiently as possible!
Even when the fire is out, the damage continues. Much of the material found in furniture and flooring is synthetic and when burned, it can create a variety of complex chemical reactions. After only a few days, these items go from cleanable to un-salvageable.
The professionals of ServiceMaster Quality Restoration are experts in understanding the chemical combinations that can effectively clean and salvage belongings. We can even remove soot from at-risk items such as brass, aluminum, chrome, marble, tile, and porcelain as well as fabrics in upholstery and carpets, thus helping to avoid additional expenses.
We use the latest equipment and supplies in our five-step fire and smoke damage restoration process:
Emergency pre-cleaning
Content cleaning
Content pack-out
Wall and ceiling cleaning
Deodorization
Call us today (704) 324-8528