Commercial Water Damage Restoration in Des Moines
Water Restoration Near You
Water damage to a business can be catastrophic, leading to expensive repairs, shut down of operations and lost profits. At ServiceMaster by Rice - Des Moines we understand how important it is to continue providing for your family, employees and customers. We're here to take some of the stress out of the recovery process. We will work until your business is back to full operations!
ServiceMaster only hires certified water damage restoration specialists with years of experience in the field. This means our experts can thoroughly answer any questions you have while providing you with insights from our previous projects. Don't hesitate to inquire about anything that's on your mind. We're here to help!
Give us a call at (515) 305-3453 or contact us online to schedule water restoration in DEs Moines today!
What is Involved with Commercial Water Restoration?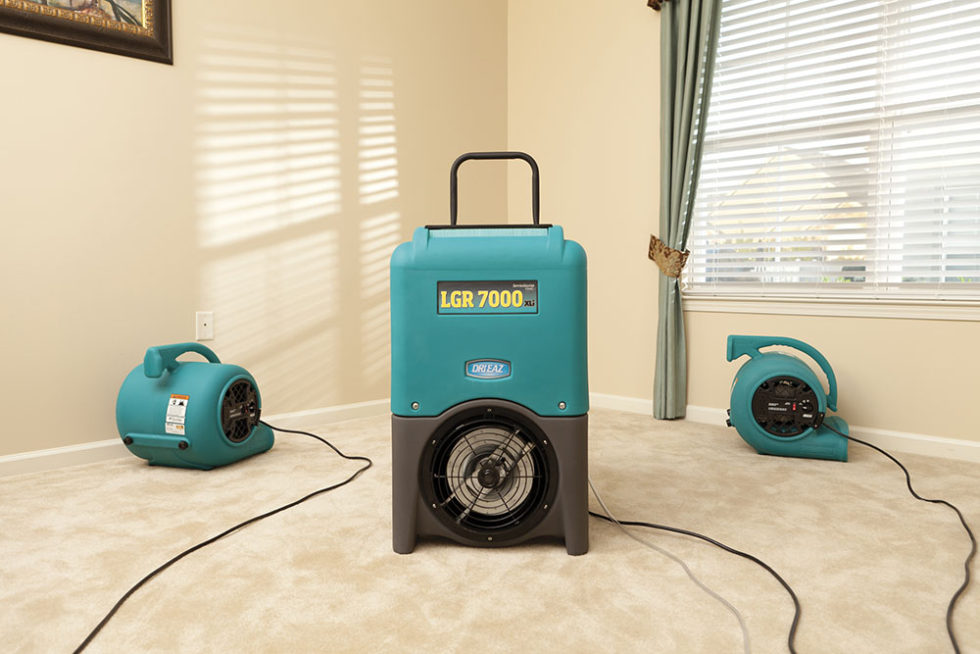 Our professional water damage restoration services are geared towards restoring your business as quickly and efficiently as possible. We are dedicated to providing you with full transparency every step of the way.
Our water damage restoration process is as follows:
Assess the extent of the water damage
Identify where the source of moisture came from
Remove excess standing water with specialized equipment such as pumps or vacuums
Dry out affected areas using dehumidifiers and fans while monitoring humidity levels until they return to normal
Clean up damaged surfaces by removing mold growths caused by prolonged exposure to moisture
Use antimicrobial treatments on affected materials if necessary before making any necessary repairs or replacing items that cannot be salvaged
Restore structural and electrical components if needed
Our commercial water damage restoration services provide invaluable assistance when dealing with catastrophic events like floods or plumbing disasters at your place of business. By utilizing our expertise in assessing and repairing damages, you can ensure your property will be restored back to its original form. We can guarantee our water damage specialists will repair our property faster than attempting DIY solutions which could potentially cause further harm down the line if not done correctly.
Why Hire ServiceMaster By Rice
Hiring a professional restoration company like ServiceMaster by Rice - Des Moines is essential because we will provide expert advice on how best to deal with the aftermath of flooding including proper cleanup procedures that help prevent further destruction caused by mold growth or structural weakening due to prolonged exposure. In addition, we know about dealing with insurance companies. We'll help to make sure your claim gets processed quickly so you don't end up paying more than necessary while still getting all required services covered under your policy.
In addition to all of the above, we bring equipment and methods backed by a brand with 65 years of experience in restoration! ServiceMaster has been trusted all over the country to get properties back to its best pre-loss condition after a disaster. Partner with us today for the best results!
Looking for professional water damage restoration near you? dial (515) 305-3453 or contact us online now!