Mold Damage Remediation and Mold Removal- Wilmington, MA
When mold grows in residential and commercial properties, it can cause serious problems. The fungus can lead to property damage and even result in health problems for those individuals exposed to it. As long as food and moisture sources are present, mold will grow and continue to spread. This means that further damage will be done, and health risks will increase until the mold is removed. Helping homes and businesses in Wilmington, MA and the surrounding areas, ServiceMaster Disaster Associates, Inc. offers complete mold removal and remediation services. Using advanced equipment and products, we will address the moisture source, remove all cases of mold, and clean affected areas.
What Causes Mold in Wilmington, MA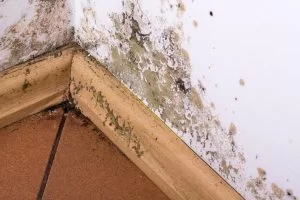 Mold spores are naturally present in the air both indoors and outdoors, so there is always a potential threat of mold growth. The spores just need to find a food source and a moisture source to start growing. As such, mold growth is common in bathrooms, kitchens, basements, and other areas that tend to have high levels of moisture and are particularly prone to water damage.
Indoors, mold's main food source is cellulose, an organic material present in building materials like wood and drywall. The mold eats away at these surfaces, eventually causing severe structural damage. It will also release more mold spores, allowing the mold to grow in new areas of your property.
Health Issues Caused by Mold
The potential health issues that mold can cause are one of the biggest concerns that arise when mold growth has occurred. Mold exposure may result in allergic reactions, especially for elderly individuals and children. Common reactions include nasal congestion, coughing, headaches, itchy throat and eyes, and breathing problems. Prolonged mold exposure can result in more severe issues, such as respiratory infections and asthma.
Mold Remediation and Removal in Wilmington, MA –
Watch Our ServiceMaster Video
For mold damage remediation and removal services in Wilmington, MA, contact ServiceMaster Disaster Associates, Inc. at (800) 649-6369.
ServiceMaster Mold Remediation and Removal in Wilmington, MA
Call ServiceMaster Disaster Associates, Inc. immediately for our professional help if your residential or commercial property in Wilmington, MA is affected by mold growth. Our staff is properly trained and equipped to locate all cases of mold, including hidden mold. We will eliminate the mold from your home or business by using advanced techniques and equipment. We will also prevent the mold from spreading and causing further damage by isolating affected areas. Following the mold removal, we will either restore or replace the materials and objects that were damaged. We then use advanced deodorization technology to remove lingering mold odors, which includes the use of OdorKlenz, VaporShark, hydroxyl technology, and ozone technology.
Included with our mold damage remediation services in Wilmington, MA: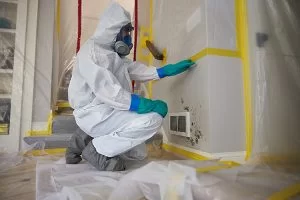 Evaluating mold growth and its resulting damage
Isolating the affected areas to stop the mold from spreading
Removing all mold by using specialized equipment and methods
Repairing or replacing items and materials that were damaged
Helping clients file an insurance claim
Contact Us
Call us for our help right away if your property has a mold damage issue. The professionals we employ at ServiceMaster Disaster Associates, Inc. will work efficiently to remove all cases of mold from your home or business, protecting your property and everyone's health. Call (800) 649-6369 for our mold damage removal and remediation services in Wilmington, Massachusetts. We also cover the areas of Massachusetts's Essex and Middlesex counties and New Hampshire's Strafford and Hillsborough counties.
---
Related Mold Damage Removal and Remediation Services