Water Damage Restoration in Pompano Beach
Restore Your Property to Pre-Loss Condition with Flood Cleanup Near You
It's shocking just how much damage water can do, especially if it's left to sit too long. As a resident in the South Florida area, you're likely used to excess humidity, which causes major problems with toxic mold growth after water damage occurs.
Don't rely on just anyone to help you – count on the professionals at ServiceMaster Restoration Services - Pompano Beach. We go beyond basic removal to conduct commercial dehumidification and complete restoration, so you don't have to deal with lingering issues.
In need of water damage cleanup services in Pompano Beach? Contact our 24/7water removal experts online or call us at (954) 710-6346.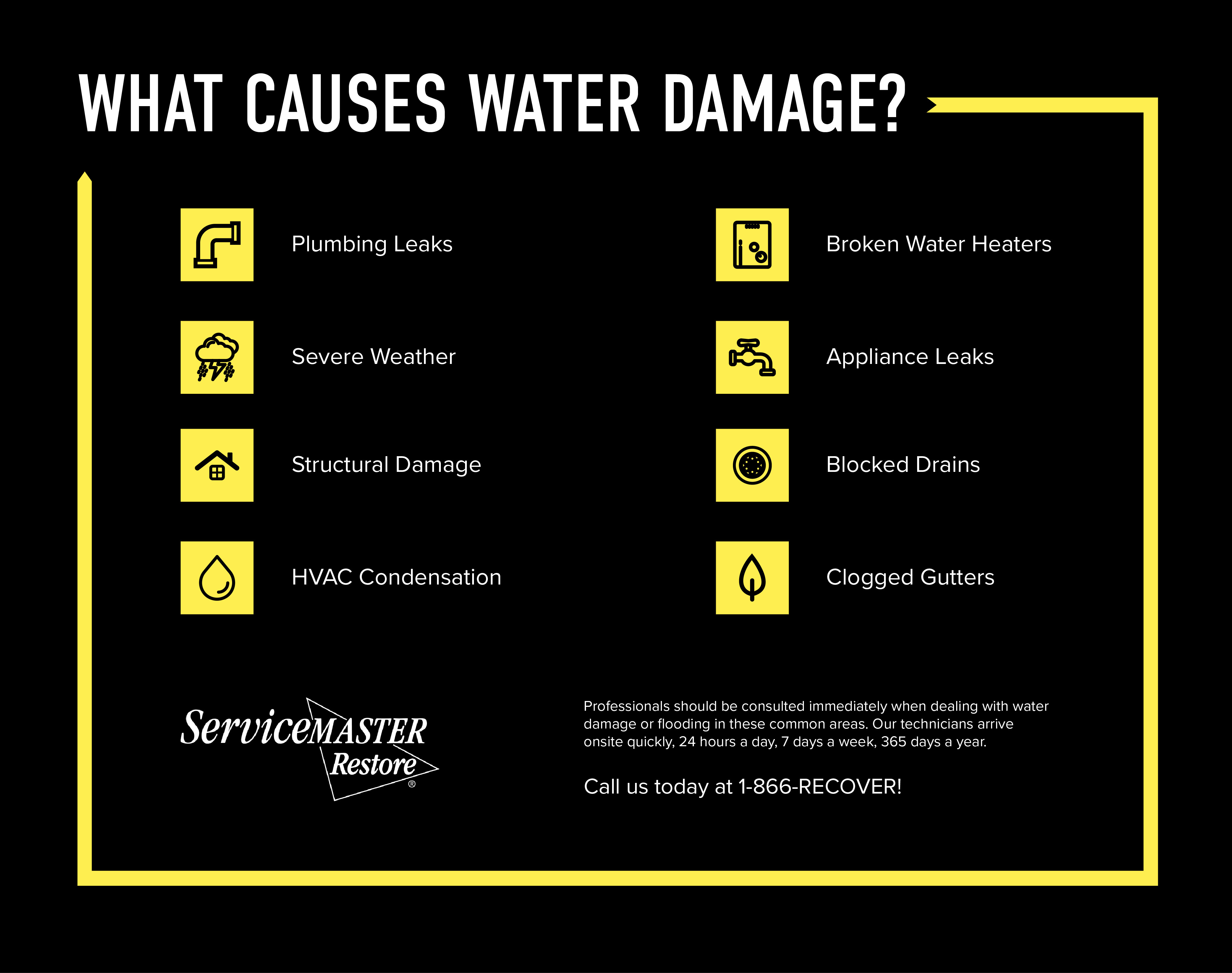 We're often helping with water problems that came from:
Sump pump failure
Severe weather
Roof leaks
Pipe bursts
Appliance malfunction
Sewage backups
The severity of your situation depends on the type of water that's on your property. If your damages are from pipe water, it's typically easier to handle since the water is clean. But, if you're dealing with contaminated water from a sewage backup or a flood, things become complicated with bacteria and other particles. No matter the type of water or extent of damages, we're available 24/7 to provide residential water damage restoration when you need it.
Why Choose Us for Water Damage Restoration Services?
Our licensed and insured restoration experts have the skills and experience to deliver comprehensive services that have you back to normal as quickly as possible. We'll create a custom plan of action that's unique to you and provide pricing up front so you're making informed decisions about flood cleanup in Pompano Beach and South Florida.
As part of our water damage repair processes, you can expect to receive:
Regular communication and explanations for how and why we make decisions
Assistance coordinating with your insurance carrier to make claims
24/7 availability for emergencies
Water extraction, dehumidification, and moisture monitoring
Documentation of damages
Extensive cleaning, deodorizing, and sanitizing measures
Safe mold remediation if necessary
Carpet cleaning or replacement
Structural restoration to ensure your property is safe
Do you have water damage in Pompano Beach? Call (954) 710-6346 right away – we'll be there as fast as possible to help!