Commercial Water Damage Restoration in Visalia
Flood Cleanup Services from Restoration Professionals
Few things can bring a business to a grinding halt as quickly as flood damage. Commercial water damage can come in many shapes and sizes including, broken pipes, sewage issues, appliance failure, stormy weather, fire fighting damage or roof problems.
Our restoration professionals in Visalia have expertise handling each of these disaster scenarios. When we arrive on the scene, we will put together a plan quickly and begin water extraction and drying as soon as possible. We provide packout and content management to ensure that property is safely handled, inventoried, and cleaned properly. The best way to minimize damage is to act quickly.
Insufficient drying after flooding usually leads to other issues like mold growth. Our team has water detection technology that can find water anywhere it may be hiding so that you do not have to call us up again to remove mold as well.
Call our team for commercial water damage restoration in Visalia at(559) 314-6364 orcontact us online!
Commercial Industries We Serve
Our team provides solutions for business owners across various different sectors. We understand the unique challenges posed by different kinds of buildings like schools or hospitals. We will customize our water damage restoration procedures to account for your specific industry.
Some of the industries that we serve include the following:
Healthcare
Property Management & Apartments
Hospitality
Schools & Education
Municipality
Tribal
Distribution & Warehouse
Our goal with handling any water or flooding emergency is to minimize property damage and overall economic losses. We want your organization or business up and running again quickly with a safe environment for employees to work in.
Call(559) 314-6364 orcontact us online for professional water damage restoration services near you. We're available 24/7!
Signs of water damage in commercial buildings
Water damage can have a major impact on commercial buildings. If left unchecked, water damage can cause severe structural damage, put employees and customers in danger, and lead to expensive repairs. Fortunately, identifying water damage can be done quite easily if there are visible signs of water infiltration. These may include:
Water stains along the floor or walls
Watermarks on ceiling tiles or wallpaper
Discoloration of paint or plaster
Flaking paint or plaster due to water seeping into surfaces
Mold growth on drywall caused by flood water getting trapped inside the walls
If you notice any of these signs of water damage, it's important to take action as soon as possible before things get worse by calling commercial water damage restoration professionals.
A Range of Solutions Related to Commercial Water Restoration
There are many different moving parts to a successful building restoration project. We have highlighted some of the basic services involved so that you are reassured that no matter how devastating your situation feels, we do have the technology and expertise to address it.
Drying hidden spaces with water detection: We've mentioned earlier that identifying where water may be hiding (behind walls, under flooring) is vital to prevent other problems down the road.
Salvaging porous and semi-porous material: Carpet and upholstery usually have to be discarded after a flood. But in some circumstances where drying is executed quickly and contamination is minimal, semi-porous materials can be salvaged.
Contamination & sewage cleanup: If the water is contaminated in any way, strict safety precautions have to be implemented to ensure no one is exposed to health-threatening material. Our team has the ability to implement added safety measures if needed.
Why Choose ServiceMaster by Benevento for Your Commercial Water Damage Restoration Needs
When it comes to commercial water damage restoration in Visalia, CA, ServiceMaster by Benevento is the trusted choice for businesses in the area. With years of experience and a team of skilled restoration professionals, we have the knowledge and expertise to handle any water damage situation.
Here are some reasons why you should choose us:
Quick and Efficient Service: We understand that time is of the essence when it comes to water damage. Our team is available 24/7 to respond to emergencies and begin the restoration process immediately.
State-of-the-Art Equipment: We utilize the latest technology and equipment to ensure thorough and effective water damage restoration. Our advanced drying techniques help prevent further damage and minimize the disruption to your business.
Comprehensive Solutions: From water extraction and drying to mold remediation and structural repairs, we offer a comprehensive range of services to address all aspects of water damage restoration.
Experienced Technicians: Our technicians are highly trained and certified in water damage restoration. They have the skills and experience to handle even the most complex water damage situations.
Insurance Assistance: Dealing with insurance claims can be overwhelming. Our team can work directly with your insurance company to ensure a smooth and hassle-free claims process.
Customer Satisfaction: We are committed to providing exceptional service and exceeding our customers' expectations. We strive for 100% customer satisfaction in every restoration project we undertake.
Don't let water damage disrupt your business operations. Contact ServiceMaster by Benevento today for reliable and professional commercial water damage restoration services.
How Long Does Water Damage Restoration Take?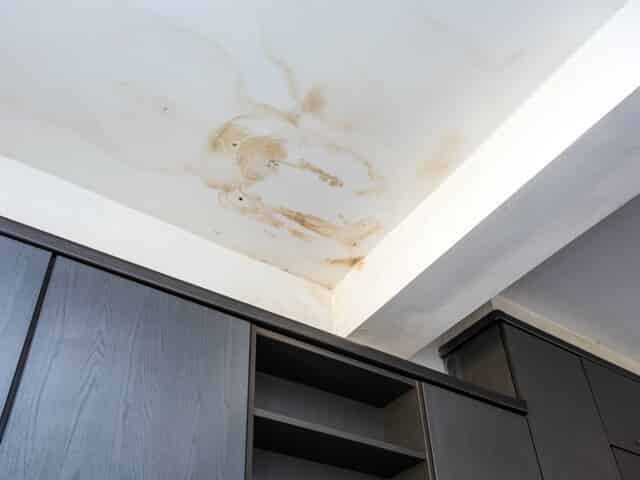 The water damage restoration timelines vary widely based on the specific project and how much water damage has been done. Typically it takes a few days or more to dry an area, but the restoration and rebuilding process can take a few weeks or longer depending on how much damage needs to be repaired.
Our team of professionals at ServiceMaster by Benevento takes great care to understand the situation and lay out a restoration plan that can address all of your water damage needs quickly and efficiently. From water extraction to drying, to rebuilding, and more, we have the knowledge and experience to get your home back to pre-loss condition as quickly as possible.
We will consult with you throughout the water restoration process to ensure milestones are being completed as scheduled. Our water restoration teams are available 24/7 to provide prompt service should you find yourself in an emergency water damage situation.
Learn more about our Visalia commercial water restoration byrequesting an estimate or calling us at(559) 314-6364.