ABOUT ServiceMaster by Benevento in Visalia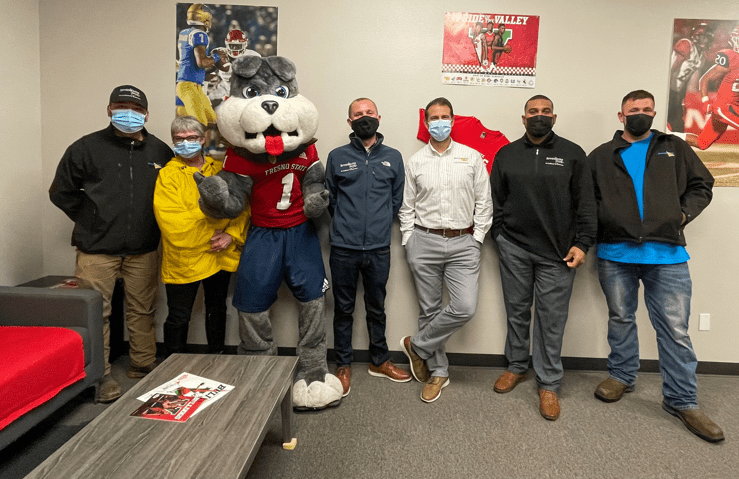 RESIDENTIAL & COMMERCIAL RESTORATION SERVICES
Since its founding in 1929 by Marion E. Wade, a former minor league baseball player, ServiceMaster has stood by its word and its customers. As a result, it has grown into a world-class company composed of a family of brands that provides residential and commercial services to 5 million customers in the past year alone.
Today, ServiceMaster by Benevento is committed to helping our communities rebuild after a disaster, helping businesses get back to work, and helping our neighbors restore their homes to pre-loss conditions. Whether dealing with a burst pipe that impacts one home or a natural disaster that impacts the entire community, we're by your side 24/7/365 to restore your property and your peace of mind. Whether you are facing a fire, a flood, a mold infestation, or something other disaster, our team is ready to help.
Local Restoration Company in Visalia Backed by a National Network
ServiceMaster by Benevento has been servicing the disaster restoration and disinfection needs of Tulare, Kings, and Fresno counties since 1985. Water, fire, mold, construction, harmful viruses and pathogens – we'll take care of it.
We are a multi-generation family-owned and family-operated business, something we're extremely proud of. Current owner Tony Benevento has decades of experience in the restoration industry.
To restore your home or business to its pre-crisis condition—and avoid costly mistakes—it's critical to let the experts take care of it. As the leader in the restoration and disinfection services industry for nearly 40 years, ServiceMaster by Benevento is committed to maintaining the highest business, ethical, and quality standards. Our Visalia restoration company has developed a local reputation for being efficient, dependable, courteous, and professional.
We can help you navigate from crisis through resolution by:
Tailoring our vast resources and expertise to assist in any situation
Providing a team that works shoulder-to-shoulder from assessment and mitigation through restoration
Leveraging our 65+ years of experience
Anticipating and navigating the unknown to confidently restore your property and peace of mind
We Partner with Insurance Providers
At ServiceMaster by Benevento, our professionals work with homeowners, insurance professionals, and business principles to navigate the uncertainty following water or fire damage. We have agreements with some of the largest property insurers in the United States and can help homeowners navigate through the insurance claims process with ease. Our claims management department provides industry-leading services to help make the process as smooth as possible for both the homeowner and the insurance partner.
Reasons Why People Choose our Restoration Company in Visalia
By striving for customer service excellence and the highest quality end result on every project, our team has built trust and appreciation throughout our community. We truly care about the well-being of our clients and understand both the stress and the danger of dealing with a damaged building. To reduce some of the anxiety surrounding a restoration project, we prioritize answering your questions and keeping lines of communication open.
Reasons people choose our local team of restoration experts:
Our National Brand is known for excellence as well. ServiceMaster Restore currently has:
More than 800 locations throughout the United States
Additional locations in 14 countries around the world
Over $1 billion in annual customer revenue
One of the highest customer satisfaction scores in the industry
Over 65 years of cleaning and restoration experience
The Industry's Go-To Advisor
With over 65 years of experience, our expert staff has the proven guidance and expertise to assist in a wide range of disaster restoration scenarios. We've even established standards that are now accepted and expected across the industry.
From destructive hurricanes to raging wildfires, the professionals at ServiceMaster by Benevento have the knowledge, processes, and equipment necessary to get the job done right.
Learn More About Us